Borderlands 3's second major campaign DLC is called Guns, Love, and Tentacles, and it's a pretty strange adventure into the heart of Lovecraftian mythos.
Gearbox just announced Borderlands 3's new DLC at PAX East that centers around a Lovecraftian love story with a ton of abyssal horrors to slay. The DLC has the Vault Hunters traveling to a bizarre new planet to attend a wedding. Hammerlock and Wainwright Jakobs are getting married, but the reception is anything but ordinary. The planet is overrun by spectral terrors and weird occultists who want to summon a titanic sunken god.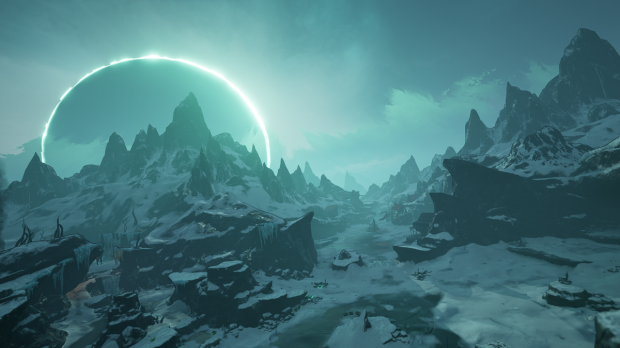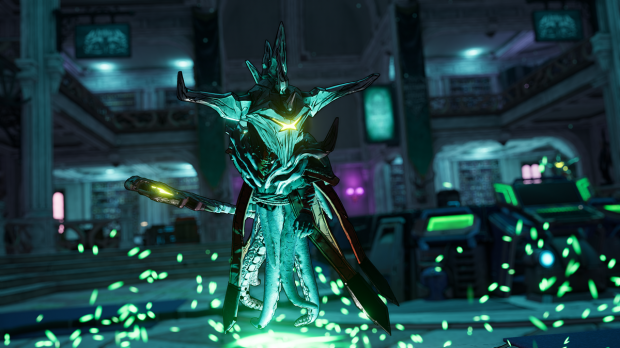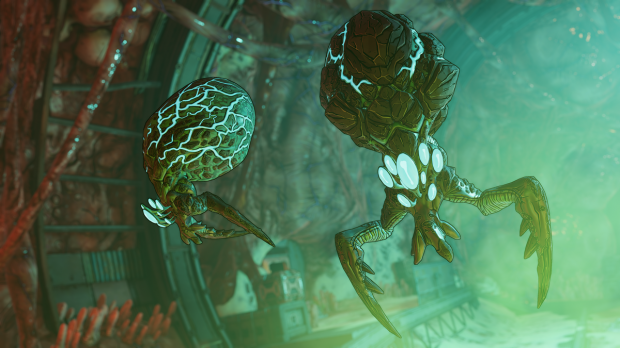 So naturally your job is to annihilate all the baddies, which include witch-like occultists who cast spells, big flying devil birds, huge tyrannical musclebound ogres, and a whole manner of creepy-crawlies, insects, and other assorted monstrosities ripped right out of a Lovecraft story.
Love, Guns, and Tentacles will release on March 26, 2020 on all platforms and is part of the $40 Borderlands 3 season pass.
Check below for more details:
The only thing more precious than loot is love. It's time for a joyous celebration now that Sir Alistair Hammerlock and Wainwright Jakobs have announced their upcoming nuptials. The adventurous couple has invited you and your fellow Vault Hunters to a surprisingly dangerous engagement party, hosted on the planet of Xylourgos where a gargantuan monster lies frozen above a decrepit village.

As if this ice world's biting cold and vicious wildlife aren't welcoming enough, a band of creepy occultists who worship the monster's carcass are hellbent on breaking up the betrothed partners. You'll have to fight back the forces of otherworldly evil if Wainwright and Hammerlock are to have their happily ever after. Luckily, the most badass wedding planner in the galaxy has got your back: Gaige, a former Vault Hunter who's inseparable from her robot BFF Deathtrap.

Many creatures and cultists will need to be dealt with before Wainwright and Hammerlock can say "I do," but those intrepid lovebirds wouldn't want it any other way. Let's lock, load, and liquidate some tentacled monsters so we can make with the matrimony.

What's New:

Reunite with old friends and team up with some eerie new characters to help true love triumph over eldritch horror

Brave the bone-chilling wastes of Xylourgos, an all-new ice planet unlike anywhere you've visited in the Borderlands before

Confront bloodthirsty enemies and formidable bosses including alien beasts, hideously mutated occultists, and a clan of cold-blooded bandits

Delve into the disturbing and occasionally daft backstories of cursed townfolk in a host of spine-tingling side missions

Arm your Vault Hunter with some of the deadliest gear in the galaxy, including a trove of additional Legendaries and some supremely powerful Class Mods

Flaunt your sense of style with a slew of new cosmetic items, from Vault Hunter Heads & Skins to interactive Room Decorations and all-new Vehicle Skins