The actor from the movies that inspired Rick and Morty's creation wants to see the Back To The Future characters meet their cartoon counterparts.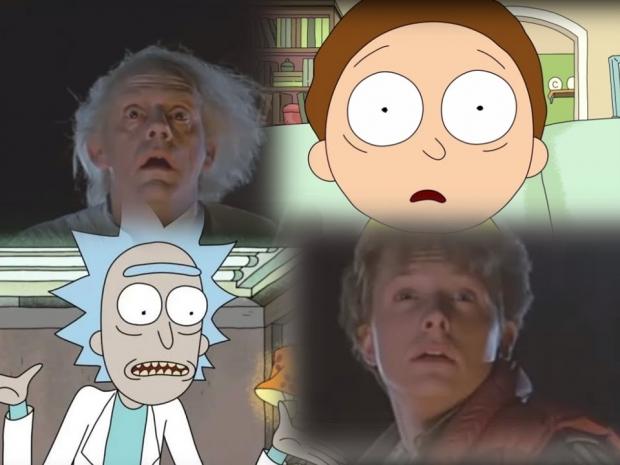 If you didn't know, Rick and Morty is inspired by Back To The Future characters Dr. Emmett Brown (Doc) and Marty McFly. During an interview at German Comic Con Dortmund, Christopher Lloyd, who played Dr. Emmett Brown in all of the Back To The Future movies, was asked if he is aware of Rick and Morty, his response was perfect. "I think it's fabulous. I've watched it, I love the humor in it, I love the characters."
Llyod continues and says, " I've had a fantasy that they make another Back to the Future, Back to the Future 4. And Back to the Future 4 - it's not happening - but if it did, Back to the Future 4 collides with Rick and Morty. Someway, somewhere in another time zone, in another space zone." It would be awesome if Adult Swim could manage to get this crossover event happening, as I think fans would absolutely love it. Maybe Rick and Morty could see Marty and Doc during one of their adventures, and then Rick could criticize how inferior Doc's time travel machine is while Morty feels nervously familiar around Marty, but he doesn't know why.