Tesla could make cyber dirt bikes, but won't do any cyber road bikes
Elon Musk has potentially hinted at Tesla making electric dirt bikes, but not road bikes and for good reason.

Published Mon, Dec 9 2019 2:12 AM CST
|
Updated Tue, Nov 3 2020 11:46 AM CST
If you remember back to the reveal of the Cybertruck, Tesla CEO and founder Elon Musk's surprise revealed Tesla's Cyberquad electric ATV. Does this mean more bike variants are soon to come?
Musk Tweeted out last night an appreciation post to anyone who contributed to the design of the hugely popular Cybertruck. In that same Twitter thread, Tesla Owners Silicon Valley replied to Musk asking for any updates on the Cyberquad electric ATV. Musk said that Tesla aims to have it come out at the same time as the Cybertruck, but in the same tweet, he also gave some subtle hints towards some new designs of bikes that Tesla could potentially work on in the future.
Musk says, "Electric dirt bikes would be cool too", and since we already have a fully working electric all-terrain-vehicle (ATV), this doesn't seem that out of the ballpark for Tesla. With the question of Tesla working on an electric dirt bike, the next natural question would be "are Tesla going to make a road bike variant?" Musk jumped out ahead of this question, and said "We won't do road bikes, as too dangerous. I was hit by a truck & almost died on one when I was 17."
One fan asked Musk to reconsider his position on making a Tesla road bike by saying, "But think of how many riders you could save by building a safer road bike. Please reconsider."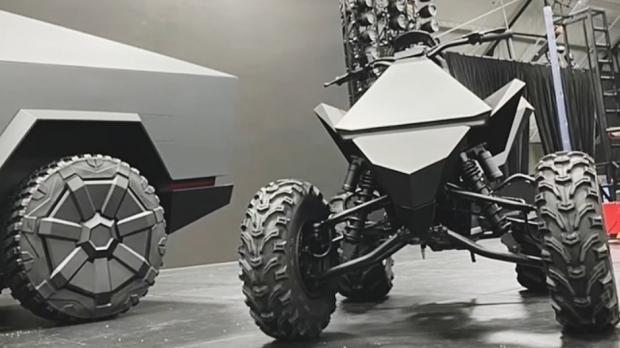 Related Tags