This strange X17 particle may explain dark matter & natures 5th force
Scientists may have discovered a new particle that could explain dark matter and perhaps even natures fifth force.

Published Nov 25, 2019 12:33 AM CST
|
Updated Tue, Nov 3 2020 11:46 AM CST
For quite some time, physicists have been basing their theories off four fundamental forces of nature, but what if we are on the verge of adding one more force of nature into the mix?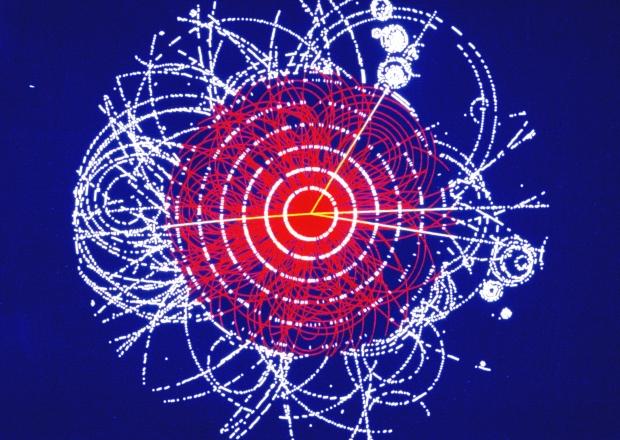 Scientists are currently collating evidence to support the theory that there is, in fact, a fifth force of nature that has yet to be detected and that this new force of nature could help explain the extremely mysterious dark matter. This new force of nature dates back to 2016 when the first study was published where findings supported the claim that there is a fifth force. The team behind this study were looking for "dark photons" which are believed to be "carrying" dark matter. To try and see these "dark photons" the researchers used a particle accelerator to shoot particles through a vacuum and observed the reaction.
The researchers closely monitored beryllium-8, an unstable isotope, and found unexpected light emissions that were against the law of conservation of energy. Researchers out of the University of California, Irvine, said that this unknown particle was not a dark photon but instead a boson. A boson is a particle in quantum mechanics that acts as the "glue" that holds matter together. Bosons are present with each of the four fundamental forces of nature, meaning that if researchers suggest that this unknown particle is a boson -- we have a new fifth force of nature.
A new paper was published by a Hungarian team of researchers providing similar observed evidence of a new particle that they call the 'X17' particle. This time though, the observations were done through a different isotope - helium. Here's what the researchers said, "This feature is similar to the anomaly observed in 8Be, and seems to be in agreement with the X17 boson decay scenario. We are expecting more, independent experimental results to come for the X17 particle in the coming years."
Back in 2016, Jonathan Feng said, "If true, it's revolutionary. For decades, we've known of four fundamental forces: gravitation, electromagnetism, and the strong and weak nuclear forces. If confirmed by further experiments, this discovery of a possible fifth force would completely change our understanding of the universe, with consequences for the unification of forces and dark matter."
Related Tags