Mountains to be used as jumbo batteries for long-term energy storage
Scientists plan on using Mountain Gravity Energy Storage as a means of storing electricity.

Published Mon, Nov 18 2019 1:31 AM CST
|
Updated Tue, Nov 3 2020 11:46 AM CST
A new means of storing renewable energy is being researched, and strangely enough in incorporates using mountains as big batteries.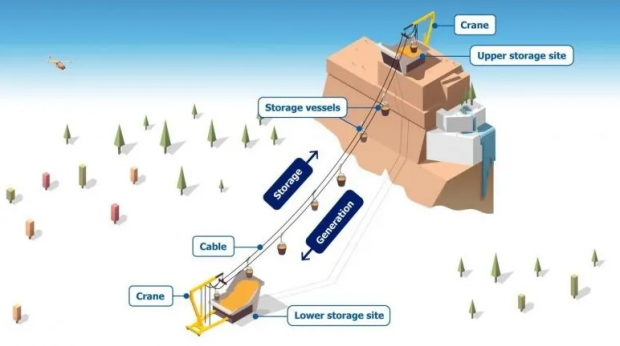 The study by Julian Hunt and his colleagues of Austria-based International Institute for Applied Systems Analysis (IIASA) details a new system of energy storage called "Mountain Gravity Energy Storage (MGES)". MGES places cranes on the edges of steep mountains and then moves sand/gravel from a storage site located at the bottom of the mountain to another storage site located at the top.
This process is much like a ski-lift and requires a motor or a generator to transport the storage vessels but instead it generates electricity when the sand is lowered back down from the top site. How is this done? MGES uses gravity to its advantage, converting energy into storeable electricity that is proportional to the sand's mass, gravity and height of the mountain its situation on.
Related Tags