Rare announces new IP called Everwild
Rare announces a brand new IP at XO19.

Published Thu, Nov 14 2019 2:17 PM CST
|
Updated Tue, Nov 3 2020 11:46 AM CST
Rare showcased a brand new IP at the Inside Xbox festival in London.
Rare's new IP is called Everwild, and it looks a lot like Journey's enchanting art style set in a 3D open world. It's nature-based and may feature four-player co-op, but exact details have yet to be announced. The game may be focused on connecting with animals around you while surviving in an alien wilderness, and definitely has an indie look and feel to it.
"We are passionate about creating something special and truly original. I'm excited to share with you a glimpse of the new IP from RARE," said Louise O'Connor, executive producer at Rare.
"The visuals are just amazing. It's really just a magical window into something new that's being created at Rare, a whole new world and universe to explore. Rare, like a lot of our studios, has more than one team under the same roof. It's great to see a new team with a new IP with new leadership come out, and that will exist side-by-side with the team that's working on Sea of Thieves," said Xbox's Mat Booty.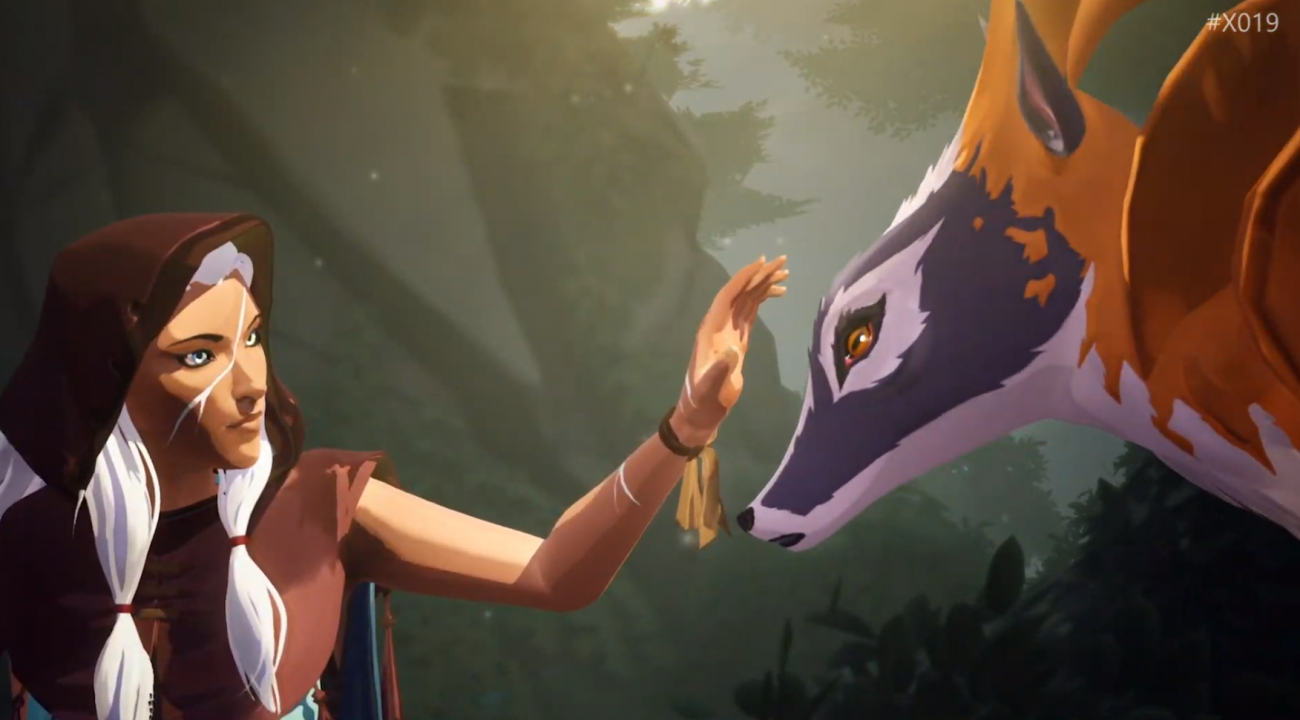 Related Tags