We've already had a good look at what Sony's next-gen PlayStation 5 will look like in 3D renders from LetsGoDigital, but now German retailer MediaMarkt Saturn is getting into the render fun with their own take on the PS5. Check it out:
The new design would see Sony using a square console with rounded edges, and something I really dig -- a status light that runs around the entire of the PlayStation 5. It looks pretty slick, but the "TURN ON" button seems so out of place -- a simple "ON" button would suffice.
The bigger change here with the new take on the PS5 from MediaMarkt Saturn is the radically re-designed DualShock 5 controller. In these renders, it would see the new PS5-bound controller featuring a smaller version (that is virtually identical) to the UI of the console. I actually like the idea of this as well, but Sony would have to do it right.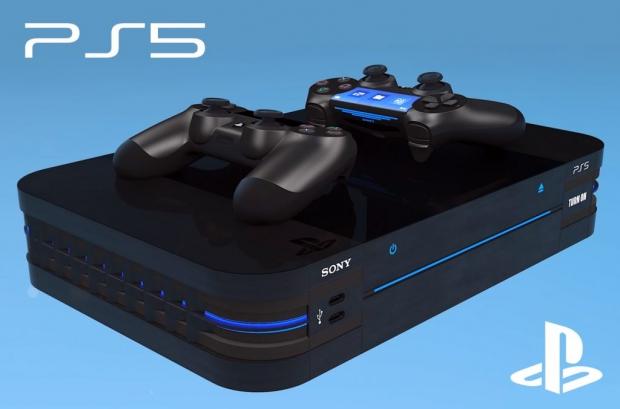 Sony's next-gen PlayStation 5 would have a much bigger activity light around it, as you can see in this shot. While we get a better look at the huge LCD display on the purported DualShock 5 controller.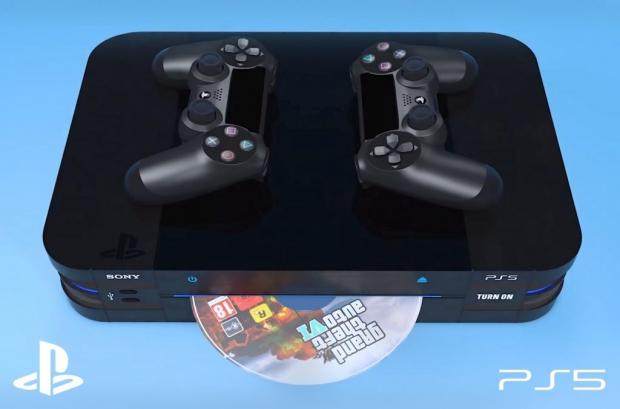 I do find it interesting, but not surprising, that they used Grand Theft Auto VI in their render. That game is going to be bananas on next-gen consoles.