Dr Disrespect: anyone over 13 playing Fortnite 'has a problem'
Dr Disrespect rages, saying if you're over 13 years old and play Fortnite you have 'psychological issues'

Published Thu, Nov 7 2019 11:48 PM CST
|
Updated Tue, Nov 3 2020 11:46 AM CST
Dr Disrespect has gone on a tirade againsdt Fortnite in a recent stream, with the popular streamer saying that anyone over 13 years old that plays Fortnite has major issues.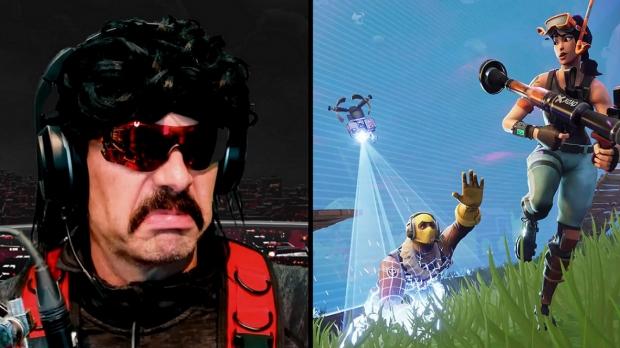 The streamer deleted Fortnite from his PC and blasted gamers saying that anyone over 13 playing Fortnite has a "psychological problem". He said: "Get me the f*ck off this stupid f*cking game. Get it off my computer, I don't want phoneyness".
Dr Disrespect continued, saying: "If you play Fortnite and you're over the age of 13 years old, you've got a psychological problem, there's something wrong with you, wake up!"
The issues with Dr Disrespect and Fortnite started in his November 6 stream where he started playing Fortnite and was plowing through lobbies, where he reached the final circle against one other player. The streamer was in an unwinnable position with low HP, the safe zone was drying up and he died in the storm on the finishing second yelling "that's a f*cking victory".
After that RQ from Fortnite, Dr Disrespect headed over to PUBG and Apex Legends.
Related Tags