11,000 scientists from 153 countries sign for global climate emergency
Scientists from around the world have come together to declare a climate emergency.

Published Wed, Nov 6 2019 1:09 AM CST
|
Updated Tue, Nov 3 2020 11:46 AM CST
Climate change is a problem we all must face, no matter what side of the planet you are on, we all have a responsibility to listen to the educated and take action where possible.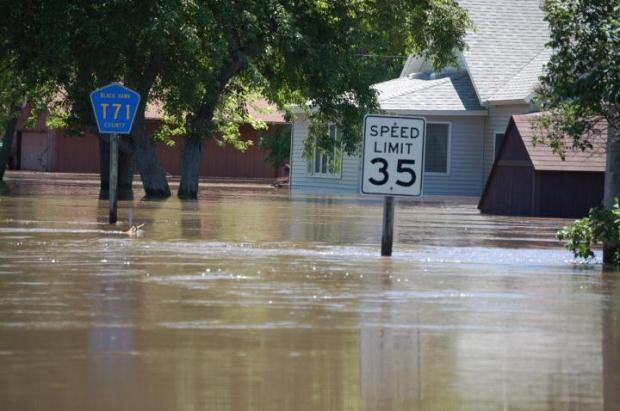 A new paper that has been published in BioScience by authors William J. Ripple and Christopher Wolf of Oregon State University, along with more than 11,000 signatures from scientists located in 153 different countries have declared a climate emergency. The paper indicates key trend lines and also lays out six different ways humanity can slow the effects of climate change down.
The six areas in which the scientists think humanity should take to reduce the effects of climate change immediately are the following: Energy, replacing fossil fuels with low-carbon renewable's. Short-lived pollutants, cutting methane, soot, and other hydrofluorocarbons. Nature, through the restoration and protection of forests, ecosystems, and grasslands. Food, humanity switching to more plant-based meals, and fewer animal products. Economy, removing the profitable exploitation of ecosystems that ultimately hurt the planet. Finally, population stabilization.
"Mitigating and adapting to climate change while honoring the diversity of humans entails major transformations in the ways our global society functions and interacts with natural ecosystems. We are encouraged by a recent surge of concern. Governmental bodies are making climate emergency declarations."
"Schoolchildren are striking. Ecocide lawsuits are proceeding in the courts. Grassroots citizen movements are demanding change, and many countries, states, provinces, cities, and businesses are responding. As an Alliance of World Scientists, we stand ready to assist decision-makers in a just transition to a sustainable and equitable future.."
The above quotes have been taken from the paper, and if you are after more information, check out this link here.
Related Tags