Hubble Telescope stumbled across this scary 'alien' face in deep space
NASA's Hubble Telescope has stumbled across an 'alien' face out in deep space.

Published Wed, Oct 30 2019 4:06 AM CDT
|
Updated Tue, Jun 16 2020 4:29 PM CDT
The common representation of what an 'alien' would look like if we ever found one is large oval shaped heads, black eyes, small mouths and an overbearing intellect. NASA's Hubble Telescope has found something out in deep space that seems extremely similar to that.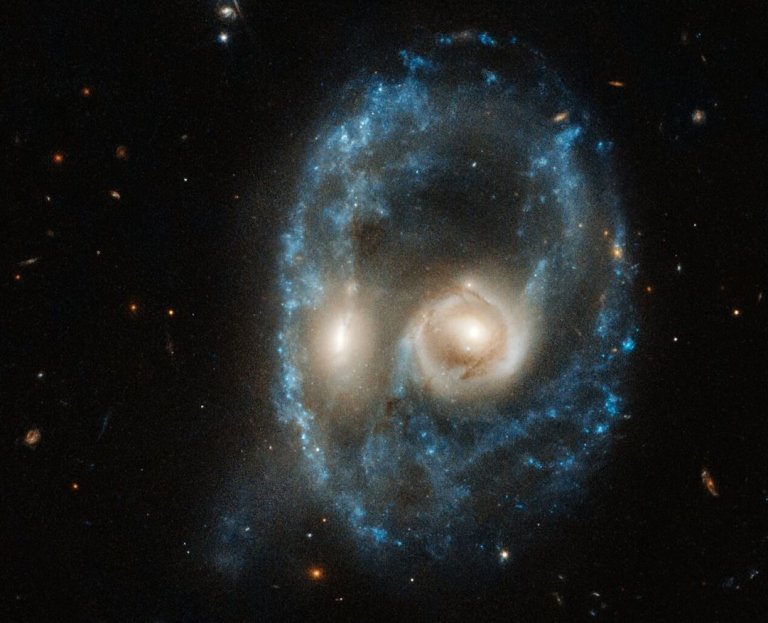 Hubble was doing what it does best, tracking galaxies and giving us amazing pictures of the cosmos. Recently, the space telescope released the above image, and from what we think we know about aliens the image resembles something close to what a Grey is supposed to look like.
While the image is most certainly not an alien of any kind, but instead, and more accurately put - the galaxy system Arp-Madore 2026-424. This system is located about 704 million light-years from Earth and if you look closely at the two galaxies spinning near the center of the image they can be made into eyes.
The blue coloring is a haze of gas and dust, which is a result of the two galaxies (eyes) colliding at some stage. If you really get imaginative, you can draw a line around the blue haze and make out a head and a nose.
Related Tags