New Threadripper not as backwards compatible as AMD initially hoped
AMD's new Threadripper platform (TRX40) may not be backwards compatible afterall, meaning new boards will not support previous gen chips.

Published Fri, Oct 11 2019 2:29 PM CDT
|
Updated Tue, Nov 3 2020 11:46 AM CST
As of right now, this is very much a rumor, so I want to put that out front. However, this lends far more credence to the claim as it has come from several sources over time and seems to be more of a beginning to a realization. Sometimes it is simply not possible, and I have to assume as of the time of writing that is the case.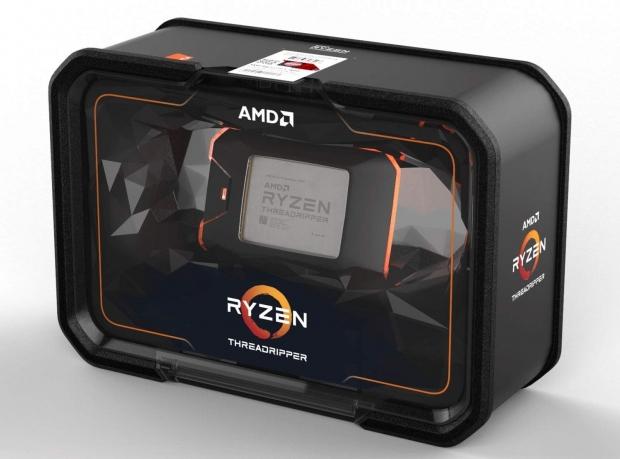 Word has been coming around over the past month or so, and it's not great for anyone looking at a new platform on the Threadripper front. Especially if you are looking at a new or better motherboard for your existing Threadripper or looking to put a newer chip in your current X399 motherboard.
The new TRX40, which is one of the claimed new chipsets/board monikers for the latest 3rd generation of Ryzen Threadripper from AMD. While AMD always pushes to make a socket or platform last a long time, we have seen issues with X570 where 1st gen Ryzen support was cut in many cases. However, in the case of AM4, older boards could still support the newer chips, at least mostly with a few exceptions across the line.
The issue we are discussing today stems from the new platform supporting 3rd gen Threadripper based on the new 7nm Chiplet design similar to the new Ryzen 3000 AM4 parts. The issue we are hearing is that as stated above, the new TRX40 motherboards may have to omit backward compatibility with 1st and 2nd gen Threadripper parts entirely. To add fuel to this fire, it is also claimed that the new 3rd gen Threadripper CPUs will require the new motherboard models and also will not be supported on existing X399 motherboards.
I know AMD has claimed socket compatibility across generations. But we can only assume there was an architectural hangup that was insurmountable while keeping the performance they want and need while offering a smooth upgrade path for the board or CPU.
This will likely be a sad thing for many AMD Threadripper fans. But do bear in mind, it is a rumor at this point, but it seems to be growing closer to reality every time we hear it from another source. Do you have a Threadripper powered rig now? Does this news if it turns out to be real impact your decision on upgrading or adopting a Threadripper based platform?
Related Tags