Someone beat Minecraft without doing ANY actual mining
Don't want to do any mining in Minecraft and still beat it? Someone has beat you to it.

Published Mon, Oct 7 2019 7:45 PM CDT
|
Updated Tue, Nov 3 2020 11:46 AM CST
Oh, you thought you had to do mining in Minecraft in order to beat the game? Yeah, nah -- you don't need to do anything of the sort. Check out this video on how to beat Minecraft, without any actual mining.
YouTuber 'Hedgey' ignored all the cues to actually mine anything in Minecraft to beat the final dragon at the end of the game, all without mining a single piece of wood or rock. Hedgey had to find some supplies without mining, which means there would've been lots of time exploring.
You don't need to mine in Minecraft in order to be well-equipped, something that is on show here as Hedgey using the dead bodies of Creepers to collect and craft TNT. This provided a weapon against enemies, and used to place explosives in the right places -- but it's nowhere near the same as using the crafty pickaxe.
A bucked and lava were used to create obsidian blocks in a specific pattern which opens up a portal to the Nether, something you need to do in order to complete the game. From there, Hedgey used some farmed Blaze Rods to create Ender Eyes, something that is required if you want to travel through the final portal to the end game of Minecraft.
Once he was through that portal, he battled the final dragon -- grabbed some food, armor, weapons, and a bucket -- and beat the final boss and finished Minecraft. All. Without. Mining.
Impressive stuff!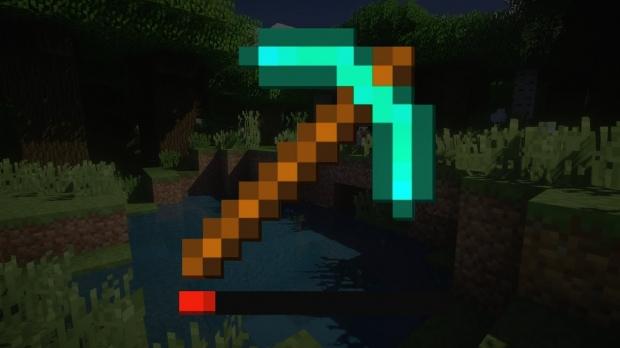 Related Tags