Geno teed up for next Super Smash Bros. Ultimate DLC fighter, leak
A new leak has suggested that Geno will be the next DLC fighter in Super Smash Bros. Ultimate.

Published Sat, Oct 5 2019 3:49 AM CDT
|
Updated Tue, Nov 3 2020 11:46 AM CST
We are back yet again with another Super Smash Bros. Ultimate fighter leak, its time to put your speculation hats on and take the information below with a grain of scepticism.
Above we have an overview video of the leak from Super Smash Bros. legend ZeRo, so you want the full breakdown in video form be sure to watch that. Moving on, this leak comes from WeaverSerawl who also called that the Grinch leak was fake and that Banjo-Kazooie would arrive in the fighters pass.
With that being said, Weaver says that Geno will be the 5th character in the Fighters Pass (after Terry Bogard) and will arrive with two songs. According to Weaver, these songs will be playable on both Mario and Geno's stages. As for post-Fighters Pass content, Weaver says that players will receive characters that "won't turn as many heads" due to the budget for development not being as big as the first Fighters Pass.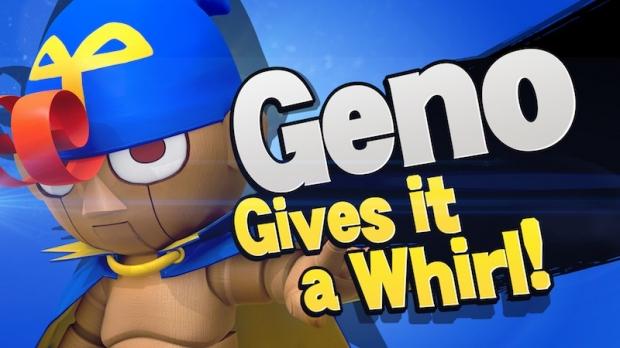 Weaver also mentions that after the initial Fighters Pass that Nintendo will release what has been called an 'Echo Pack'. Weaver claims that these 'Echo Packs' will cost as much as one normal DLC fighter but instead include three echo fighters for characters that are already present in the roster.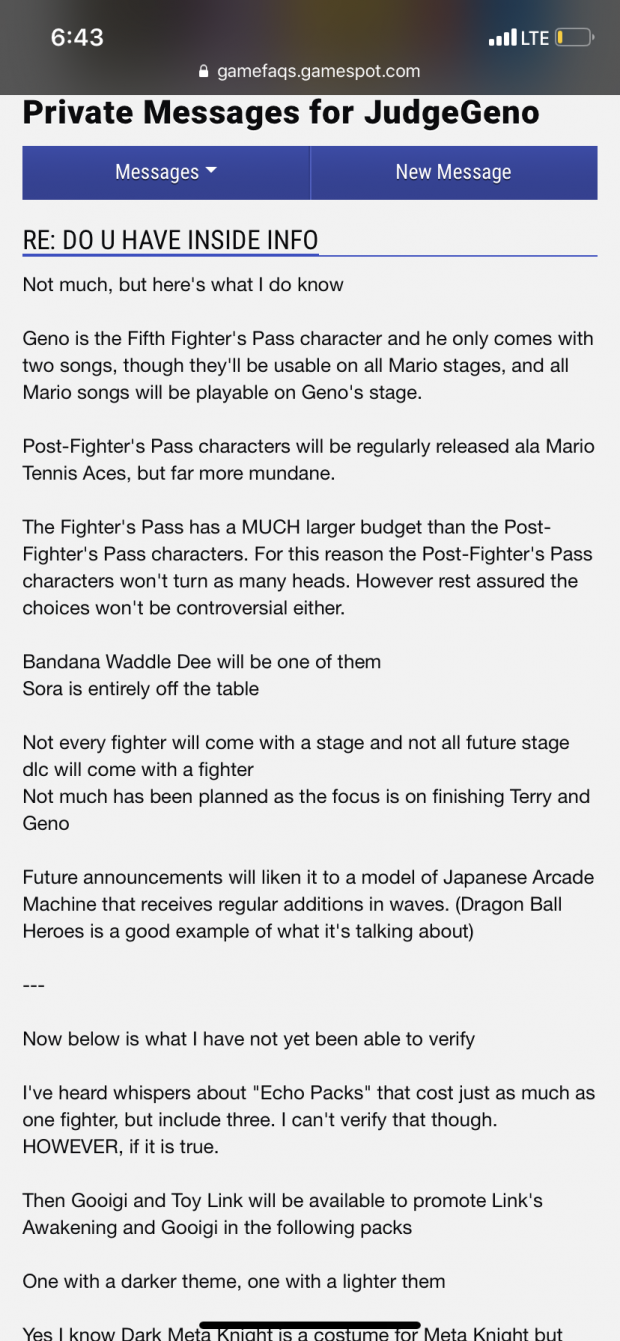 Echo Pack 1 - Medusa (Echo of Palutena), Dark Meta Knight, Dry Bowser
Echo Pack 2 - Dixie Kong, Toy Link (From Link's Awakening), and Gooigi (From Luigi's Mansion)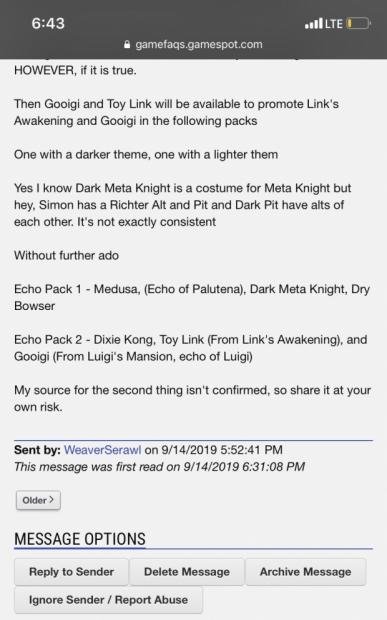 Related Tags