'Holy Grail' of stable quantum computing chips is about to be unlocked
Researchers are closing in on the 'holy grail' of quantum computing chips.

Published Thu, Sep 19 2019 3:04 AM CDT
|
Updated Tue, Nov 3 2020 11:47 AM CST
The weird quantum world has puzzled researchers for quite some time now, but a team out of the Stevens Institute of Technology could be on the brink of getting a much better handle on it.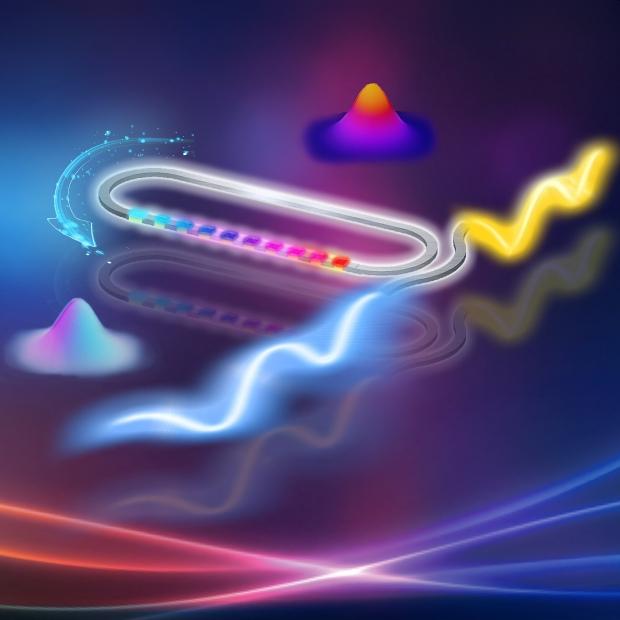 The team of researchers led by Yuping Huang, who is an associate professor of physics and director of the Center of Quantum Science and Engineering has brought the human race closer to unlocking quantum computing. The team has done this through implementing a nano-scale chip that facilitates quantum interactions with photons. This new method has been reported to work at very low energy levels which has suggested that it could be optimized for use in room-temperature quantum computing and secure quantum communication.
Huang's team fired a laser beam into a race-track-shaped microcavity carved into a sliver of crystal. As the light bounced around the confined race-track the photons interacted with each other, but uncontrollably. What changed everything was when the team introduced a chip made from lithium niobate on insulator, which is a material that interacts with light uniquely. The team then applied high voltage to the race-track and the chip and was able to tailor the way the photons moved around it.
Huang said that "To the best of our knowledge, we're among the first groups to master all of these nanofabrication steps to build this system-that's the reason we could get this result first." While there is still some considerable time before quantum computing becomes wide-spread, the steps that Huang and his team made could provide the foundations for powerful quantum computing components that could allow calculation processes that would originally take years to complete to be solved in seconds.
Related Tags