Two of the best Star Wars games are getting re-released on modern platforms, but they might not be remasters.
Jedi Knight II: Jedi Outcast and Jedi Knight: Jedi Academy are both coming to Nintendo Switch and PS4, but not at once. Jedi Outcast will launch on September 24 on both Switch and PS4, with the complete and chaotic Force-blasting singleplayer experience intact. There's no exact mention of remastered graphics but the released screenshots look pretty crisp, so we could expect some upscaling from the original Xbox versions. Aspyr, who ported Civilization VI and Borderlands: The Pre-Sequel on Mac, is handling development of both games.
Jedi Academy is due out in 2020 and will include full online multiplayer support. Both games will also gyro motion controls on Switch.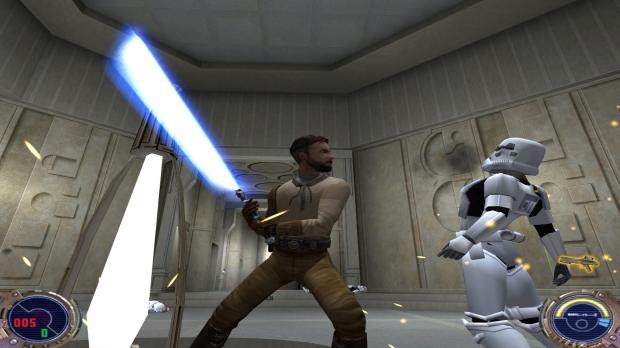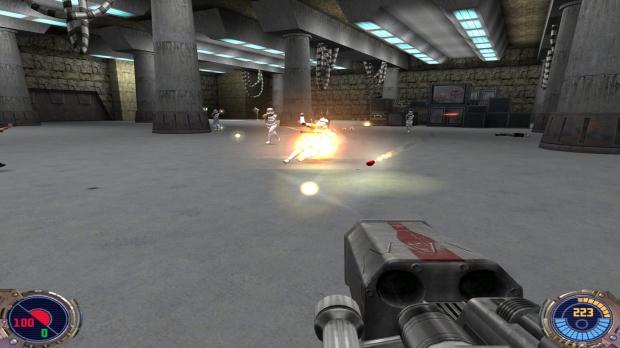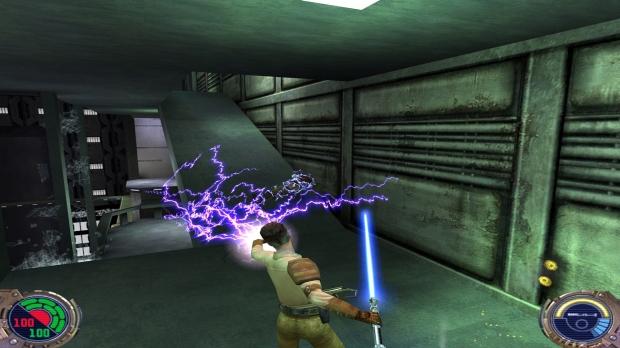 "One of the most rewarding aspects of our work at Aspyr is bringing amazing experiences for iconic, global IP to more platforms and audiences," said Elizabeth Howard, vice president of publishing at Aspyr. "Delivering classic Star Wars games to modern consoles, with the experience maximized to take advantage of the latest controls and features, is a responsibility we take very seriously. We can't wait to see fans reactions."
This resurrection of beloved Star Wars games comes at an interesting time, especially with Jedi: Fallen Order out in November. Right now EA and Disney are hitting somewhat of a wall when it comes to Star Wars gaming, and strategic re-releases like these could fill in the big gaps between major releases.
Now the only question is when will we see a Dark Forces II: Jedi Knight re-release?