Brain stimulation headset will help treat your depression for $500
Flow's new medically-approved brain stimulation headset claims to treat depression.

Published Sun, Aug 18 2019 11:28 PM CDT
|
Updated Tue, Nov 3 2020 11:47 AM CST
The future of treating depression might not be therapy and medication, but rather a headset that you strap on and stimulates your brain in the right ways. Medical technology company Flow out of Sweden is on the forefront of this new wave of technology.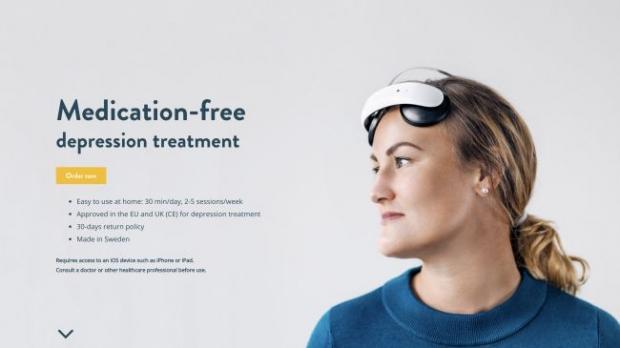 Flow started back in 2016 with Daniel Mansson, CEO of Flow and a clinical psychologist, founded the company after writing his master's thesis on brain stimulation. Mansson also spent years skating between psychology and software, and thus Flow was born. A new hardware product is now being sold as a medication-free treatment to depression.
TechRadar spoke with Mansson, with some hands-on time with the Flow headset. They report that it "looks a bit like a miniature VR headset", sitting on your forehead wiht a band that goes over the top of your head to keep it still. There are two big suction pads that connect to your forehead, with Flow providing single-use cloth pads that sit between your skin and the suction pads.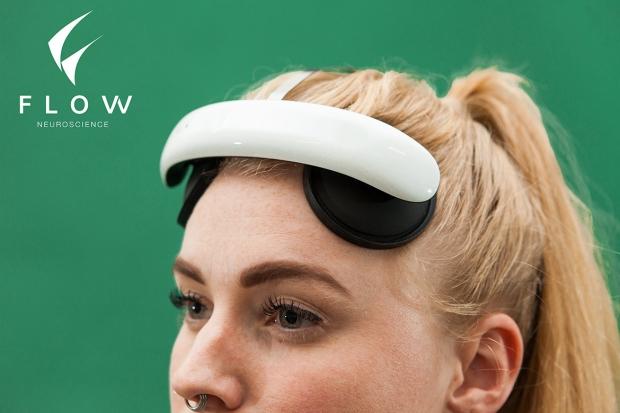 Flow headset treatments last for 30 minutes or so, with 18 sessions over a 6-week period "as long as necessary" is recommended. Flow will see headset owners using a virtual therapy app as well, with the company recommending patients making changes to their diet, exercise regime, sleep hygiene, and meditation.
For now, the Flow app is exclusive to iOS leaving Android headset users out.
Flow says on its website: "People diagnosed with depression often have a lower activity in the left frontal cortex of their brain. The headset delivers a gentle electrical signal which activates neurons and rebalances activity in the frontal lobe. The headset is based on a well-researched brain stimulation technology called Transcranial Direct Current Stimulation which, in clinical studies, has been shown to reliably improve symptoms of depression".
Read more on the Flow depression treatment headset here.
Related Tags