Super Mario Bros. The Movie deleted scene released, because why not
You can now watch a deleted scene from the classic Super Mario Bros. The Movie released.

Published Sun, Aug 18 2019 10:47 PM CDT
|
Updated Tue, Nov 3 2020 11:47 AM CST
Super Mario Bros. The Movie was a strange beast of a film... having watched it when I was only 10 years old I was baffled at it as a kid, but as an adult the opinion I have is much different. It's a mess, but it's a classic at the same time -- and now it's back in the headlines with a deleted scene released.
The deleted scene is thanks to the website Super Mario Bros. The Movie Archive, which got their hands-on a VHS tape they acquired from an auction from the estate of producer Roland Joffe. One of the golden gems in that auction was an extended rough cut of Super Mario Bros. The Movie that packed a huge 15 minutes of scenes from the movie that weren't released in cinema, or the home cuts.
One of the additional scenes in the extended cut sees Mario and Luigi talking with other plumbers, with Mike and Doug trying to swindle the Mario Bros into charging more for a job. The thing is, this scene was referenced in the Super Mario Bros. The Movie trading cards and toys at the time, but the scene never made the movie.
Back in the mid-90s there was even an action figure at the time that said "Nobody touches my tools", the line Mario says in the deleted scene, the one cut from the official movie. We're now seeing this scene 26 years later. Awesome. I hope you have a good day.
Oh, and if you want some more news on the other deleted scenes, check out The Super Mario Bros. Movie Archive.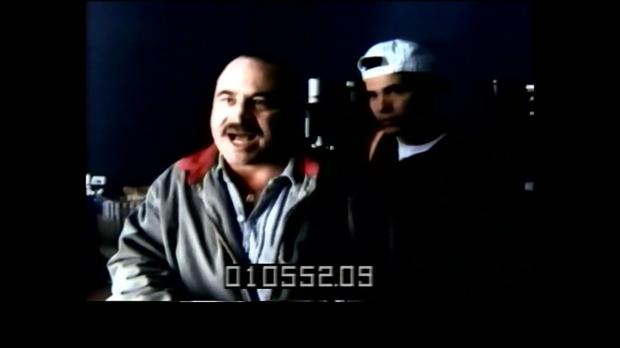 Related Tags