NASA Hubble Telescope finds black hole gravitational anomaly
NASA's Hubble Telescope has spotted a black hole gravitational anomaly that shouldn't necessarily be there.
Published Jul 12, 2019 3:00 AM CDT
|
Updated Tue, Nov 3 2020 11:48 AM CST
1 minute & 32 seconds read time
There is many black holes throughout the observable universe, and as humans attempt to try and discover physics behind these strange matter eating giants we are constantly thrown off track by new information. Today is one of those days.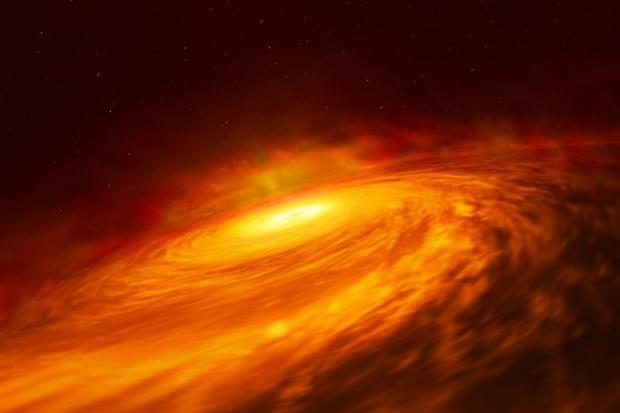 NASA has been using its Hubble Telescope which is designed to view deep into space at objects that are many, many light years away, such as black holes. At the heart of the NGC 3147 galaxy, which is 130 million light years away, the Hubble Telescope spotted a black hole that was acting differently than expected. Supermassive black holes at the center of galaxies are matter swallower's, as their huge mass has been pulled into an infinitely small space, where their gravitational pull becomes infinite and space-time curves inwards infinitely.
Keeping this in mind, active galaxies feed these supermassive black holes which are at the center of galaxies. Black holes having such a large gravitational pulls usually produce a ring of space debris that circle the hole until it is swallowed. Galaxies that are less active and have smaller black holes don't have the gravitational pull to produce these material rings. The black hole that is in NGC 3147 shouldn't be one of those producing a ring, as scientists assumed the hole was starving. That wasn't what the Hubble revealed though.
The Hubble recently spotted a material disc in NGC 3147 speeding around the center at 10 percent the speed of light, and according to Stefano Bianchi, an author of a black hole paper published in Monthly Notices of the Royal Astronomical Society said "The type of disc we see is a scaled-down quasar that we did not expect to exist. It's the same type of disc we see in objects that are 1000 or even 100 000 times more luminous. The predictions of current models for very faint active galaxies clearly failed."
This new discovery proves just how strange and bizarre black holes are, scientists are now currently attempting to see if this is just a singular anomaly or a universe level trend that could add to our understanding of black holes.
Related Tags