Silicon Lottery to sell THE VERY BEST new Ryzen 3000 CPUs
If you want the very best overclock on a Zen 2 chip, check out Silicon Lottery.

Published Wed, Jul 3 2019 8:26 PM CDT
|
Updated Tue, Nov 3 2020 11:48 AM CST
AMD is about to launch its next-gen Ryzen 3000 series CPUs and there's good news for overclockers and enthusiasts: CPU binning service Silicon Lottery has announced it will have binned versions of Ryzen 3000 series CPUs later this month.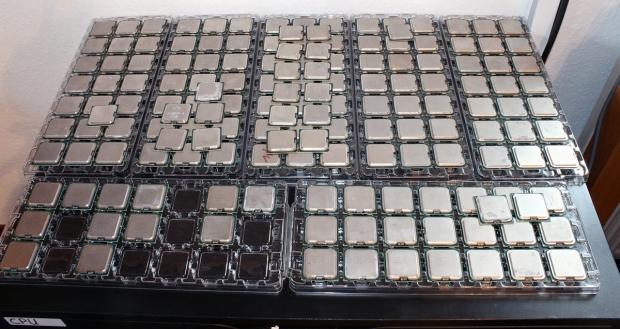 For those who aren't aware of what a 'binned' processor is, a 'binned' CPU is something that a company or person buys and tests out to hand pick the very best overclockers. This means said service has to buy a bunch of CPUs in order to test them all out, finding out which ones have the best OC headroom, thus there is a premium attached to speed binned chips -- this is where Silicon Lottery comes into play.
Silicon Lottery will have binned versions of the upcoming Ryzen 7 3700X, Ryzen 7 3800X and Ryzen 9 3900X on July 13, but the higher-end and kinda ridiculous (but in a really good way) Ryzen 9 3950X will be available sometime in the future with no current ETA. The company hasn't unveiled any pricing just yet, but with these new Zen 2-based CPUs being the latest and greatest on the market, I'm sure numbers will be tight and highly binned versions of these processors could be a little expensive. We'll know soon.
Related Tags