Flappy Royale is Flappy Bird, now in battle royale - DUH
Flappy Bird goes battle royale in Flappy Royale, where you battle 99 others in the game at once.

Published Mon, Jul 1 2019 10:33 PM CDT
|
Updated Tue, Nov 3 2020 11:48 AM CST
You knew it was inevitable, and here it is -- Flappy Royale. The new Flappy Royale seems identical to the hit game Flappy Bird, but with the expected battle royale twist.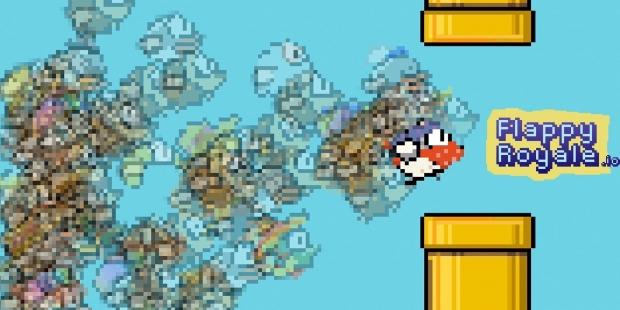 Flappy Royale seems you flapping around against 99 other birds in it for the win, but there's no details on just how exactly Flappy Royale will work. We do know that the new twist on Flappy Royale is that it has new customization options, which includes hats and outfits... in... flappy... bird. Alrighty.
Flappy Royale was designed by Orta Therox and Em Lazer Walker, meaning it's not an official game in the Flappy Bird family -- so we could expect it to be removed, or renamed, or re-designed at any time. Best of all, you can try Flappy Royale out right here.
Related Tags