Microsoft may let you rent out your Xbox for game streaming
Microsoft may eventually let Xbox One owners share their console's power and network with others in return for currency.

Published Fri, Jun 14 2019 12:06 AM CDT
|
Updated Tue, Nov 3 2020 11:48 AM CST
E3 2019 - Phil Spencer lays out an ambitious idea: letting Xbox One owners rent out their consoles as game streaming servers and getting compensated for it.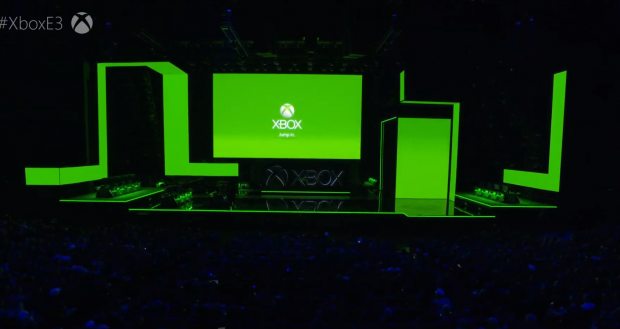 In October, Microsoft will transform every Xbox One into a remote game streaming server. Essentially Microsoft is copying Sony's Remote Play functionality on the PS4 by letting you beam Xbox games from your local network to a mobile device like a smartphone. This initiative is part of Project xCloud, Microsoft's new cloud game streaming program, and will be entirely free. But Xbox VP of gaming Phil Spencer wants to see gamers using their Xbox One consoles to fuel a random person's on-the-go gaming.
In a recent interview with Giant Bomb, Phil Spencer spoke candidly on allowing Xbox One owners to share their consoles with other gamers and get something in return for it. It'd be a mutual business arrangement; a random gamer seeds off of your Xbox and network, and you maybe get some cash or Microsoft Points in exchange.
"I love this idea that I might actually be able to offer up my local Xbox One when I'm not using it, for people who are walking around and for them to run from my local console, and somehow I'm actually able to get value from it," Spencer told Jeff Gerstmann.
"It's kind of like the gig economy of game streaming."
Spencer says this idea isn't something it's actually working on and probably won't happen for years to come. But it's quite interesting to say the least. It's also not a new idea.
Nintendo outlined this very same scenario in its 2016 Supplemental Computing Device patent for the Switch. The patents outlined tons of different use cases and permutations for the SCD, which is an add-on box that attaches to the Switch to boost CPU and network power.
In the patents, Nintendo specifically outlined a path similar to Spencer's idea. Here's an excerpt from the patent:
"Users can share the supplemental computing device with others, possibly on an online basis but more likely with remote users in the same area, and can control the hardware boost threshold percentage shared with others and even impose a time limit on such resources.

"Nintendo may compensate users who choose to share their supplemental computing device with others depending on duration and resource percentages shared. Compensation may include discounts on games, time on other SCD's, or points for redemption for other content/games."
This is an ambitious idea that could benefit Microsoft's service-oriented business tremendously, and create a new kind of engagement cycle that's fueled from persistent hardware connectivity and a unique cross-gamer relationship.
But as Spencer said, this is way down the line. Project xCloud hasn't even been released yet and we don't know pricing, plus there's lots of issues with latency to consider. Still though it's an interesting pipe dream.
Related Tags