Tom Hanks says Toy Story 4 has an 'emotional' series ending
Woody has warned us that the ending to Toy Story 4 will be an emotional closing of the franchise.

Published Fri, May 24 2019 5:00 AM CDT
|
Updated Tue, Nov 3 2020 11:48 AM CST
Toy Story 4 was officially announced back in March and will be hitting theaters in this June, but is this the last movie in the franchise? Woody unfortunately believes so, and even warns fans that the finale will be a tear-jerker.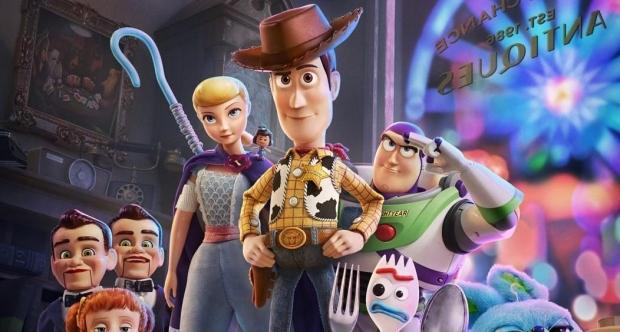 In a recent interview on The Ellen DeGeneres Show, Tom Hanks who players the character Woody in the Toy Story movies was asked some questions about the coming film. Hanks told a story about fellow actor Tim Allen who voices Buzz Lightyear, and how Allen texted Hanks asking if he had a session of voice acting and read Toy Story 4's script. Here is what Hanks said exactly "This is the end of the series and I had gotten some texts from Tim Allen. These texts that say, 'Have you recorded yet? Have you been in? Have you had a session yet?' I said, 'No, not yet.' [Allen says] 'Wait until you see those last pages. Tough one, tough one.'"
Hanks re-confirms this and says "And it was! The last few sessions we're saying goodbye to Woody and Buzz and Bonnie's room and Andy and everybody. And it was emotional." When DeGeneres expressed her saddness for the series ending, Hanks backpedaled and said "Is it really, I don't know, is it over? I don't know, it'll live forever, that's one thing about it. I'm looking forward to a possible three-year extension for everybody." Toy Story 4 is going to hit theaters world wide on June 21.
Related Tags