Anno 1800 has already sold 4x more than Anno 2205 in 1 week
Anno 1800 has managed to topple the sales of Anno 2205 within just 1 week of release.

Published Wed, May 1 2019 5:00 AM CDT
|
Updated Tue, Nov 3 2020 11:48 AM CST
A new announcement has come out from Ubisoft in regards to the sales of their recently released Anno 1800. The announcement boasts that Anno 1800 has sold four times better than the previously released title in the series.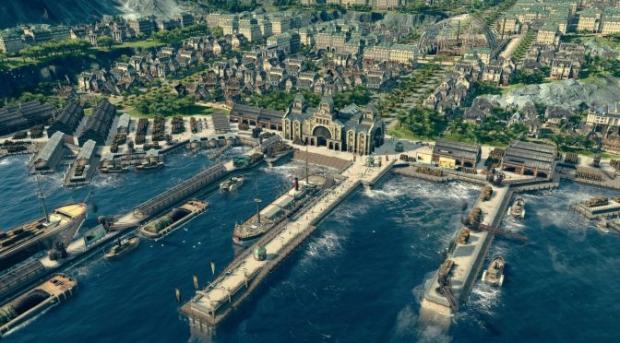 If you are unsure of what exactly Anno 1800 is, the franchise is a city building experience that allows for players to step into the shoes of a ruler. Players can build giant cities, send out units to discover brand new lands, wage warfare against your enemies, commence trade routes between other civilizations and even dominate your opponents via diplomacy.
Anno 1800 is developed by Ubisoft Blue Byte and the Managing Director at Blue Byte, Benedikt Grindel, commented on the titles success, saying "Anno 1800 has been an incredible journey for all the people working at Ubisoft Blue Byte and we are so happy to see that players really enjoy playing our game. Since the announcement of the game, the community of Anno 1800 has provided us with countless useful feedbacks through our community platform Anno Union and helped us releasing an excellent game."
Grindel continued and said "We really feel privileged to have one of the most committed communities of the video game industry. After this amazing and successful launch, we now completely focus on delivering the best post-launch content possible for Anno 1800 and can't wait to show you more!" Some other in-game statistics have been released that showcase the popularity of the settlers within Anno 1800:
Players have reached almost 7 billion citizens across their islands, more than three times the global population back in 1899

Players have built over 10 million ships

Players have built over 1 billion grain fields

Over 3 million islands have been settled on
For more information or if you simply want to start building your own civilization head on over to the Anno 1800 website here.
Related Tags