Kingston subsidiary HyperX released the HyperX QuadCast two weeks ago, and we have gotten our hands-on this new all-inclusive microphone. HyperX was showing off this microphone at CES earlier this year, but just recently started shipping the finalized product. Like other HyperX offerings, the QuadCast matches the style and color palate with a sleek black design and red accents.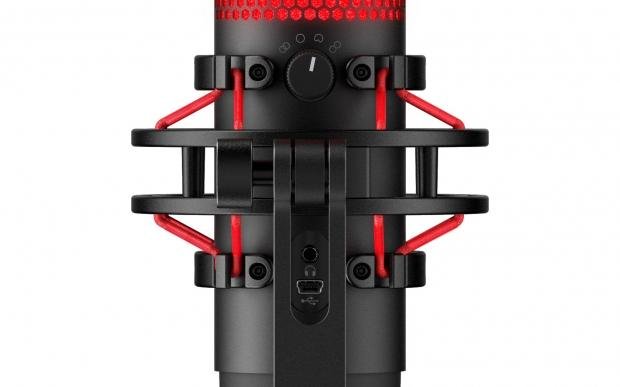 The HyperX QuadCast microphone itself is made of a mix of a softer plastic, and metal with a foam insert, with a solid build quality. The unit comes with its own metal stand and anti-vibration shock mount allowing for a quick installation. HyperX has included a mount adapter which fits both 3/8" and 5/8" thread sizes and is compatible with most third party stands and boom arms.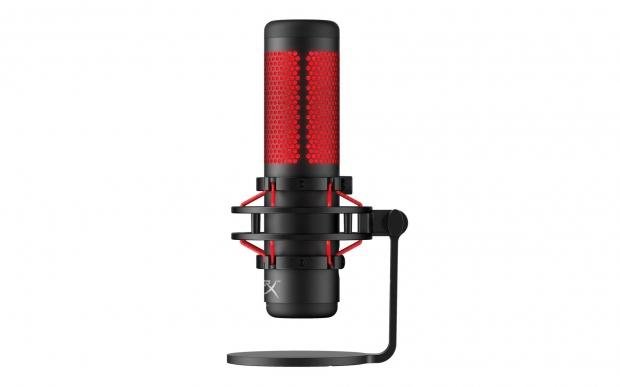 Two of the features that we were impressed by when we were first introduced to the microphone, are the ability to know the active status of the microphone from the LED indicator, and the "tap-to-mute" feature which allows the prevention of broadcasting accidents.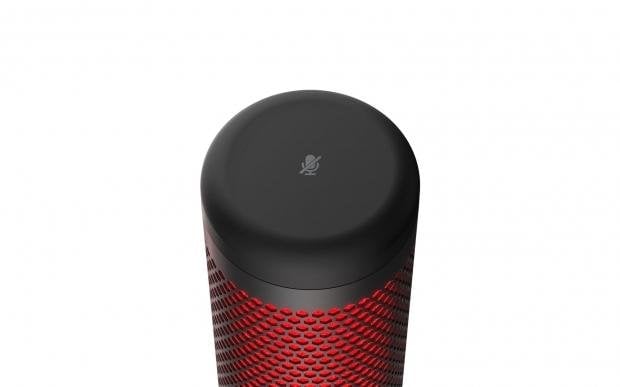 End users can select between the four polar patterns (stereo, omnidirectional, cardioid, bidirectional) from the physically mounted and conveniently-located gain control dial. This gives the user the ability to quickly adjust their microphone input sensitivity. Also integrated is an internal pop filter designed to reduce noise for clearer voice quality. The microphone also features the ability to monitor your input with an integrated 3.5mm headphone jack.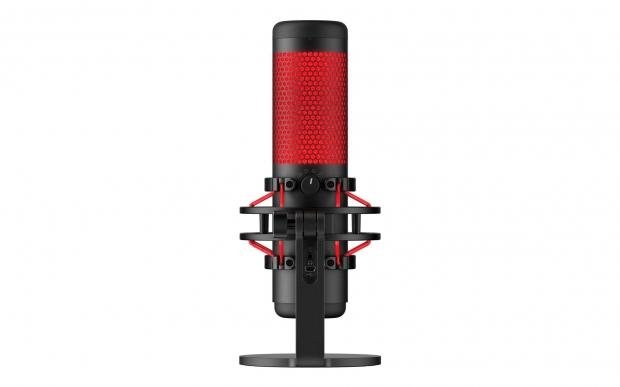 Over the last two weeks we have been testing the microphone for sound quality, and so far, we have been impressed with the clear and distortion free sound pickup. As gamer, or podcaster, on a budget this condenser microphone will easily accomplish those tasks without breaking the bank. The HyperX QuadCast also offers multi-device chat program compatibility and is certified by Discord and TeamSpeak.
The only downsides we could find in our testing of the HyperX QuadCast, is the inability to disable or modify the red LED lighting, and the lack of physical controls to adjust the volume output for headphones. If you are looking for professional level sound recording, you should look towards other options as the HyperX QuadCast lacks XLR outputs and only supports USB connectivity.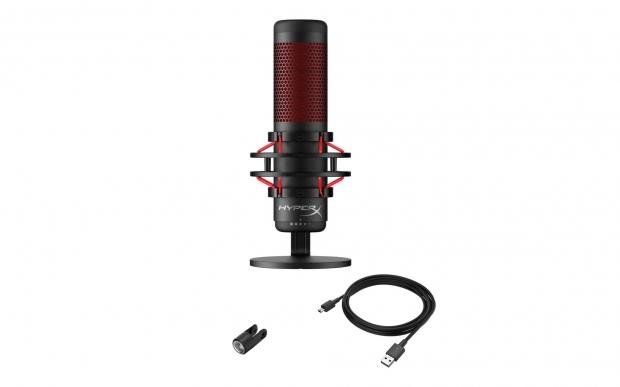 With other competitors on the market in the microphone business, the HyperX QuadCast is a great first step into the market segment. Priced at $139 USD, HyperX has produced a high-quality product at a competitive price for gamers and podcasters interested in upgrading their current setup.