EA partner with Velan Studios to publish new team-based IP
Electronic Arts have partnered with Velan Studios in a new publishing deal for an upcoming title.

Published Tue, Mar 26 2019 2:00 AM CDT
|
Updated Tue, Nov 3 2020 11:49 AM CST
An announcement has seen Electronic Arts and developers Velan Studios agree to a new publishing deal for an original IP to debut all platforms.
The news comes from a press release that was announced on the Velan Studios official Twitter account. The press release explains that Velan Studios is happy to announce that EA Partners will be taking the reins in publishing for the developers new upcoming original IP planned for all platforms. While the Velan Studios name might not be widely known, the company is was created in 2016 by Vicarious Visions founders Guha and Karthik Bala. Both of these developers worked on titles such as Guitar Hero, Skylanders, Rock Band, Super Mario Maker, Metroid Prime, Destiny, Uncharted and more.
The new IP that Velan Studios is working on was not disclosed in the press release, all we have to go off of is that the game will be a "new and entertaining way to experience team-based action" in a "unique game world". Here is what Guha Bala had to say about the announcement, "In EA Partners, we found a team devoted to bringing breakthrough ideas to players everywhere. They believe in our creative vision and will use their best-in-class resources to support the success of our game. We started Velan Studios to make community-centered play experiences that are daring and distinctive from what's being played today. We can't wait to share the details of our first original game in the future."
Karthik Bala also commented on the announcement, saying "Exploring the boundaries of play with new technology and play patterns is what makes us tick. Our plan was always simple: build an awesome team, find the magic in something new that the team was passionate about and then enable their success. We are looking forward to introducing their vision and evolving it along with players for many years to come."
General Manager of EA Partners and EA Originals, Rob Letts also commented on the partnership; "Velan's vision for this new game experience is very inspiring, and when we played it, we were immediately captured by how engaging and unexpectedly compelling it was. Helping discover pioneering talent with ground-breaking games the world needs to play is what we're here to do, and we look forward to partnering with Velan to deliver an experience that will push the boundaries of original IP and innovation to engage players in new ways."
The new title from Velan Studios is planned for the PlayStation 4, Xbox One, Nintendo Switch, PC and Android and iOS devices.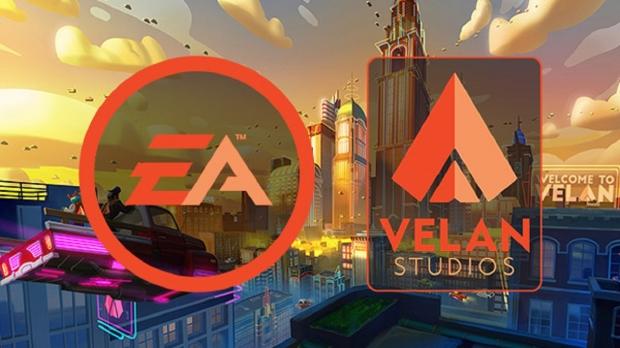 Related Tags