Ocarina of Time Online brings co-op to Hyrule
A team of modders brings co-op to one of the best Zelda games ever made.

Published Wed, Mar 20 2019 6:23 AM CDT
|
Updated Tue, Nov 3 2020 11:49 AM CST
Ever wondered what it'd be like to play Ocarina of Time with a friend? A team of five dedicated modders answers that question with an ambitious project.
Ocarina of Time Online turns the N64 classic into a server-powered multiplayer extravaganza that makes my inner 10 year old squirm with delight. Using highly customized ROM mods and hacks and a tailor-made online framework, OoT Online's creators enable simultaneous co-op online multiplayer within Hyrule.
Gamers can play with up to 15 people and tackle dungeons, take on bosses, and generally explore and adventure across one of the best games ever made.
The mod has made considerable progress since it was first announced in August 2018, but there's still some rough edges. It's still in alpha phases, and the team currently doesn't' need any more testers so you can't actually download it yet. Since OoT Online uses ROMs to play, Nintendo probably won't be happy about this project at all...so when it is finished I expect a cease and desist to squash it.
You can check out occasional OoT Online streams on the team's Twitch channel.
Ocarina of Time Online is being made by:
Network Programmer: Denoflions
Tester/ROM Hacker: Psi-Hate
Project Manager/Programmer: MelonSpeedruns
Puppet Programmer/Researcher: Ideka
Researcher/Programmer: Glank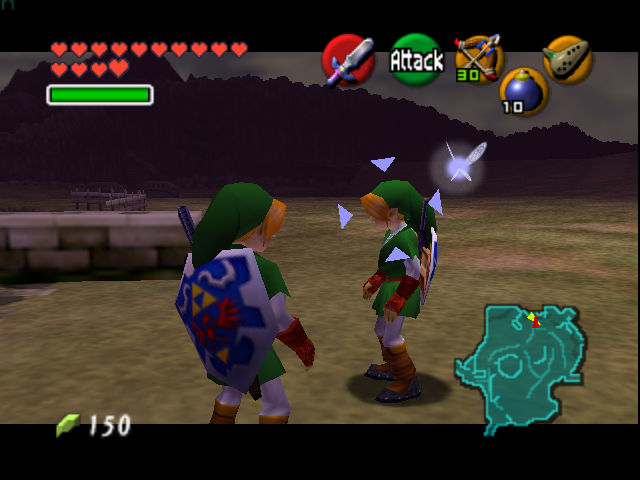 Related Tags