Overwatch Monopoly, action figures are on their way
Overwatch action figures and Monopoly Overwatch Collector's Edition are on their way this spring.

Published Sun, Feb 17 2019 9:31 PM CST
|
Updated Tue, Nov 3 2020 11:49 AM CST
Blizzard may have laid off some 800 people last week, but that doesn't mean the Overwatch franchise is being left in the dark wtih the announcement of a bunch of toys and a Overwatch-themed Monopoly set that will launch this spring.
Monopoly Overwatch Collector's Edition will cost $50 and will see Overwatch maps turned into properies, the cards are loot boxes, and player pieces will be of course... characters from the game. The collection of Overwatch action figures will include 9 of the characters, with it leading in a huge giant-sized fully poseable Reinhardt with an even larger Barrier Field.
Hasbro are the ones making the Overwatch toys, where the single-character kits will sell for $23 and include Lucio, Reaper, Sombra, and Tracer. If you want to spend a bit more, you'll have the huge $50 Reinhardt figure, or the dual-team Mercy and Pharah combo or Ana and Soldier 76 combo for $50, too.
GameStop will have stock of the Monopoly Overwatch Collector's Edition on April 8, while the action figures will arrive on April 30.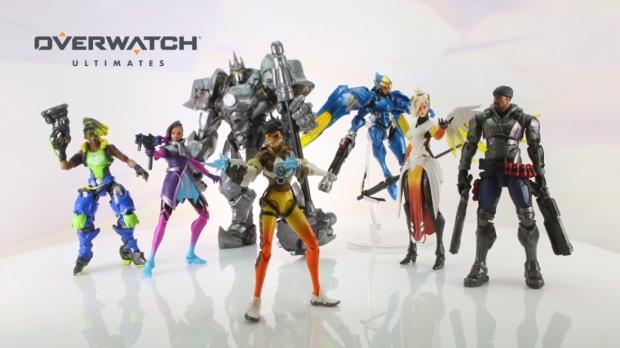 Related Tags