Messenger on Android/iOS update can now delete sent texts
You can now cover your tracks with Facebook's new update that allows users to delete their sent messages on Messenger.

Published Wed, Feb 6 2019 3:00 AM CST
|
Updated Tue, Nov 3 2020 11:49 AM CST
There is no doubt that within this day and age that everyone who is using mobile messaging apps regrets some things that they have said to other people. Users never had the ability to delete this messages, but now they can.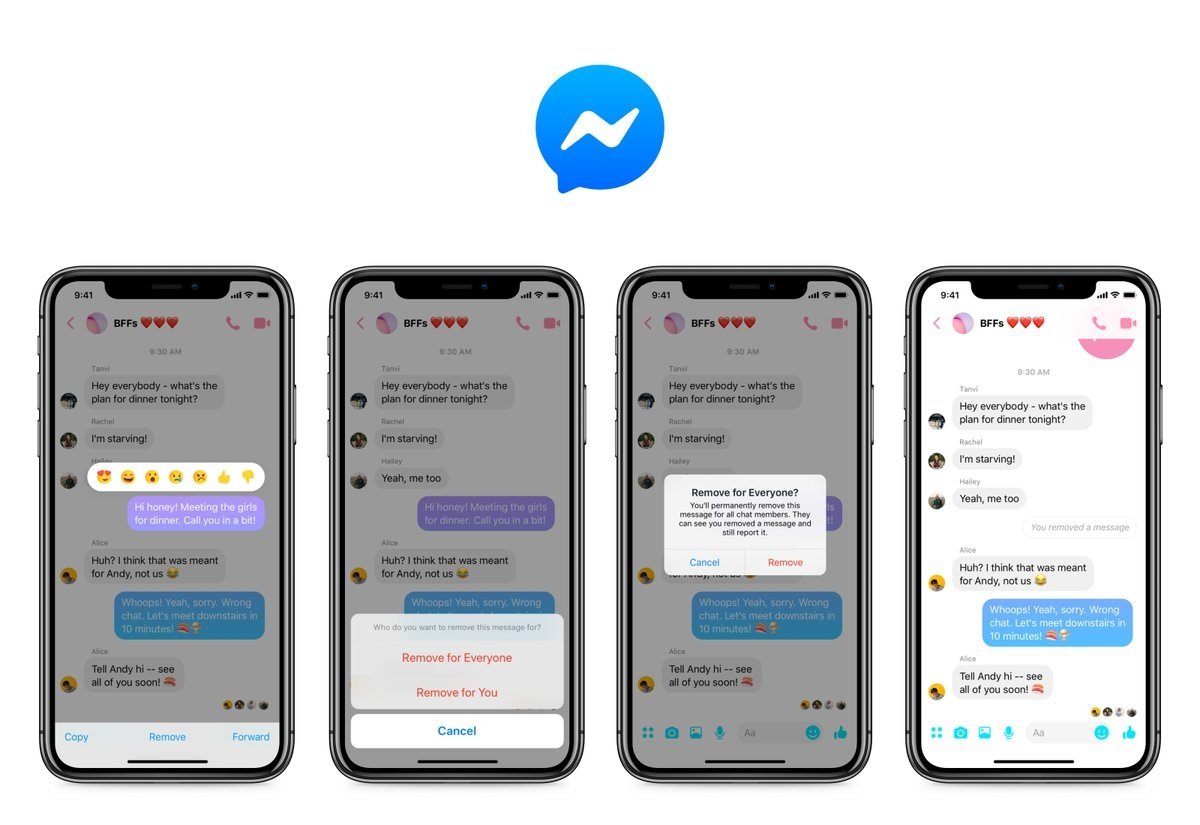 Until today, users on Facebook Messenger never had the ability to delete or edit sent messages via their app. Facebook actually previously rejected the idea of allowing users to remove or edit their personal sent messages, but now it seems their tune has changed on the topic. Perhaps the reconsideration for the option being available to the public came after Facebook's CEO, Mark Zuckerberg was caught removing messages from his personal messenger account.
Users on both iOS and Android will now have the ability to delete messages within 10 minutes after its being sent. If you desire to delete messages that have been sent longer than 10 minutes ago, there could be a way around it. Users could attempt changing the date and time within their phone after clearing the app data, this could make the Messenger app think that those messages were sent only 10 minutes ago which in turn could allow for the 'delete' option to be available.
Related Tags