FromSoftware President wouldn't mind a Demon Souls Remaster
The President for game development studio FromSoftware has said that he wouldn't mind a remaster of Demon Souls.

Published Wed, Jan 23 2019 2:00 AM CST
|
Updated Tue, Nov 3 2020 11:49 AM CST
Demon Souls was the game that sparked the very well-known and classically difficult series 'Dark Souls' by development studio FromSoftware. Now, the President of FromSoftware has been asked about a remaster for Demon Souls and he isn't opposed to idea.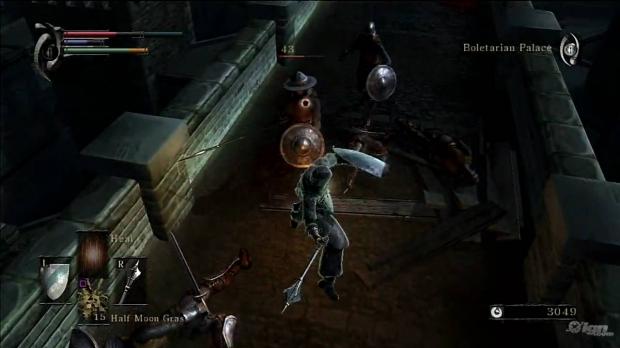 In an interview with GameInformer, FromSoftware President, Hidetaka Miyazaki was asked a series of questions regarding some of his earlier game development work. While many fans may not know, Demon Souls which was released back in 2009 for the PlayStation 3 inspired what we now know today as the 'Dark Souls' franchise. Demon Souls served as a somewhat 'spiritual successor' to the Dark Souls games, and when Miyazaki was asked whether or not he would support the idea for the game to be remastered, he said he would if the correct studio was chosen.
From the interview, Miyazaki says "If it was a studio that really loved the original work and really put their heart and soul into realizing it again, then that's something I would enjoy."But it's really complicated because I have these fond memories. Thinking about the idea of a remaster gives me kind of butterflies in my stomach and makes me a little nervous, so it's complicated. But I understand there are many users and many players and fans out there who really love Demon's, so if that's something they could accomplish with a studio that loved the work, then yeah, I'd be okay with that."
As the FromSoftware President would love to drive down nostalgia lane with a remaster of his "first action fantasy game", the decision isn't completely up to him. Since Sony Interactive Entertainment own the rights to Demon Souls they would have to approve the remaster before any work would begin on it. Hopefully the popularity of the FromSoftware President discussing the possibility of a remaster can pull the attention of Sony, resulting in what fans would only hope as a future remaster for a classic FromSoftware title.
Related Tags