Grapeshot promises to fix Atlas
Atlas devs prioritize stability with expansive roadmap that pledges to shore up game's leaky ship.
Published Dec 30, 2018 7:26 PM CST
|
Updated Tue, Nov 3 2020 11:49 AM CST
1 minute & 24 seconds read time
Humbled by tons of issues and instability, Grapeshot Games affirms that Atlas is far from finished.
In a recent Steam update post, the devs behind the hotly contested Sea of Thieves competitor Atlas promise the game will be continually tweaked over time. It's no secret that Atlas is badly optimized on PC, and the devs acknowledge the game's dearth of connectivity, stability, and functionality issues. But like any service game (especially one that's in early access), Atlas will continually evolve over time with tons of updates, patches, and new content aimed at fixing and buffering the storm-battered ship.
"We're going to continue to iterate at a very rapid rate, you can generally expect daily deployments and updates to both servers and clients, and sometimes even multiple if we feel like a change is significant enough to warrant it," the devs said in the post.
Grapeshot's number one priority is to fix stability, connection, and data issues that plague the survival game, and say that lots of progress will be made quite soon.
"We want to make it very clear to you that these rapid updates and the continuous upwards progression will continue with ATLAS. We have deployed a new server version to our Official Network (v7.104) which has resolved many server crashes and is already showing significant improvement in server stability; however, there is still more to come!"
Right now Atlas is fraught with turbulent reviews on Steam with a Mostly Negative rating across over 15,000 reviews. Players' disposition could change as Grapeshot forms, molds, and optimizes the game over time, but for now Atlas will revel in infamy like a true scurvy dog of the seas.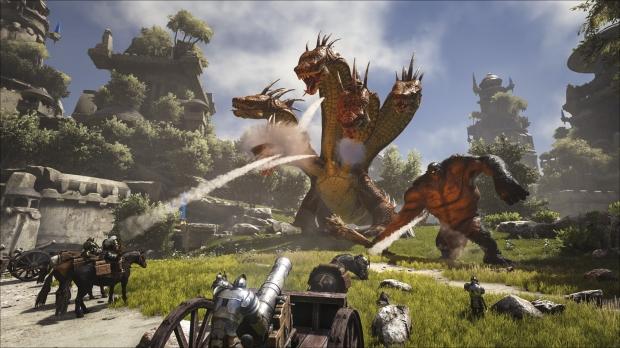 Related Tags