Hellboy Reboots just for the hell of it, trailer released
Hellboy is rebooting because why not right? First trailer out now.

Published Thu, Dec 20 2018 2:00 AM CST
|
Updated Tue, Nov 3 2020 11:49 AM CST
Stranger Things star, David Harbour goes down to the depths of hell and comes back in the form of Hellboy for a reboot. The first trailer has already been released.
In an interview with Entertainment Weekly the actor gives some explanation toward what to expect in the story. Harbour says that this reboot is "not an origin story, but it's his coming to terms with where he came from. He's been Hellboy for a long time, but there's a new turn of events at the start of the film, where people start to bring up the fact that he might bring about the end of the world, and it's really the first time he's heard anything like that. The question that comes up in the movie is where does he really belong?"
The other actors that will be featured around Harbour will be Resident Evils Milla Jovovich as the Blood Queen, Ian McShane as Professor Broom, Daniel Dae Kim as Ben Daimo and Sasha Lane as Alice Monaghan. The director for the reboot is Neil Marshall and he has previously done work for HBO's Game of Thrones, Netflix's Lost in Space and movies such as Dog Soldiers and The Descent. The reboot for Hellboy is planned for release in theaters on April 12th, 2019.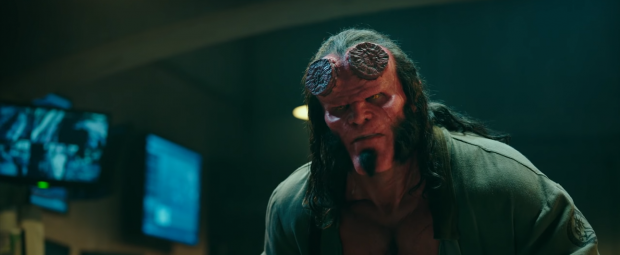 Related Tags