Drake might have had his Fortnite account hacked
It seems someone has hacked into Drake's personal Fortnite account.

Published Sun, Nov 25 2018 11:58 PM CST
|
Updated Tue, Nov 3 2020 11:50 AM CST
Drake has been a big spotlight for Fortnite as he's a massive fan of the game and has a rabid fanbase watching him streaming on Twitch, but it seems that his Fortnite account has been hacked.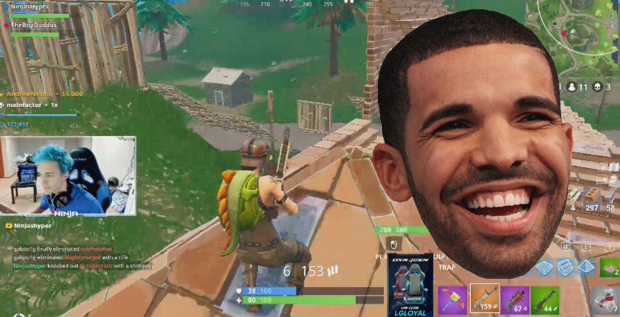 During a charity event on November 23, superstar Twitch streamer and Fortnite star 'Ninja' was playing Fortnite when he noticed 'Duddus647' join his game. Drake's Epic Games account number is 'Duddus647' while his PS4 handle is 'TheBoyDuddus'. Whoever joined in on Drake's account started typing racist comments into the chat, which saw Ninja leave the game.
Ninja then said he'd talk to Drake about the situation and report the player to developer Epic Games. We don't know if it was indeed Drake's account that got hacked, but from what information is here by Ninja it seems it happened. How Drake doesn't have security tight on his account considering his size, he really should look into that now.
Related Tags