Digital-only Xbox One coming in 2019
Microsoft's cheaper digital-only Xbox One should launch in 2019.

Published Fri, Nov 16 2018 4:57 PM CST
|
Updated Tue, Nov 3 2020 11:50 AM CST
Microsoft will release a digital-only Xbox One variant in 2019 ahead of its next-gen Xbox Scarlett console, reports indicate.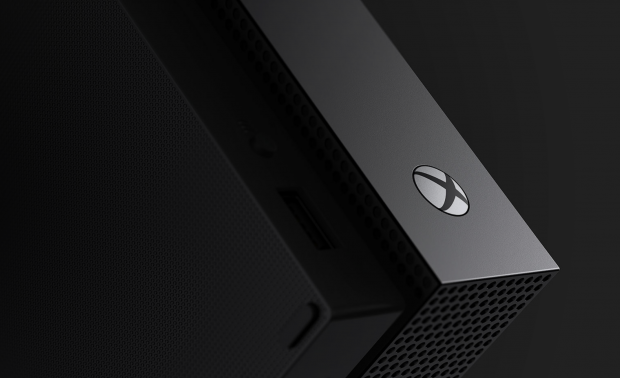 Thanks to the success of services like Game Pass, I originally predicted a digital-only, online-driven Xbox console could happen at some point. Shortly after reports indicated a disc-less Xbox was indeed in the works and would serve as a lower-cost entry point to the Xbox gaming and live service ecosystem. Now Thurrot.com's Brad Sams reports the console will launch sometime in 2019.
We originally thought the digital-based Xbox, which won't come with a drive to play disc-based games, was part of the new Xbox Scarlett family. But that's apparently not the case; the cheaper model is coming in 2019 whereas Microsoft's true-next gen system will launch in 2020.
The new system is likely a smaller set-top box with similar specs as the original Xbox One model that can download, play, and eventually stream digital games from Xbox LIVE (as well as multimedia services like Netflix). Exact details are unknown but it's fair to say we shouldn't expect Xbox One S or X level hardware.
This new console will have initiatives to ensure whole libraries of disc games aren't displaced. Microsoft will allow users to essentially convert their physical disc games into digital downloads for play on the new box. Gamers can go to retailers and trade in their physical copies for a digital version--a move that makes Microsoft very, very happy given it's strong emphasis on digital gaming.
Read Also: Why Xbox LIVE is the center of Xbox, not consoles
This conversion plays right into Microsoft's online-focused business. If gamers trade in parts or even their whole disc collection for digital copies then they're much more likely to stay online.
Since everything is now digital, players are likely to go and play online. Once online, users are more likely to buy into key services like Xbox LIVE and Game Pass for long periods of time. And once users are playing first-party Microsoft games online, they're more likely to spend money on DLC and microtransactions (and in the case of Game Pass, new games).
This progressive push-cycle is all by design and feeds directly into the company's current monetization model.
Microsoft's strategy with this box is clear. It will serve as a low-cost gateway to the company's strong service roadmap, which includes subscriptions like Xbox LIVE and Game Pass, alongside Mixer and other content that's organically wrapped in a revenue-generating engagement strategy. Games are the foundation of this ecosystem, and everything has been tied into a synergistic model that cyclically churns online engagement via multiple ways, including multiplayer gaming, community-driven events, and other premium services.
The games-maker will attend E3 2019 and we should see the new system announced at the show. Reports say the digital-only Xbox is orbiting a $200 or less price point.
Related Tags