Sunset Overdrive is coming to PC, available on November 16th
Sunset Overdrive is planned for release on PC November 16th, details will follow tomorrow.

Published Fri, Nov 16 2018 4:00 AM CST
|
Updated Tue, Nov 3 2020 11:50 AM CST
There was rumors surrounding Sunset Overdrive arriving on PC and now it has been officially confirmed. Insomniac Games' crazy shooter will be arriving on PC on November 16th.
The announcement comes from the Sunset Overdrive Twitter account as well as Insomniac Games' official YouTube Channel. From the above trailer, we can get a great look at what the game has to offer players, we can see great customization for clothes and outfits, unique monsters to slay, a crazy amount of very cool looking weapons and much more.
It is still unclear whether Sunset Overdrive will be getting an enhancement patch, but we do know it will be arriving with all of its DLC's. Sunset Overdrive will be priced at $19.99 and will be available on November 16th. In the entirety of this post you will find a larger description on the game, for more information visit the official Sunset Overdrive website here.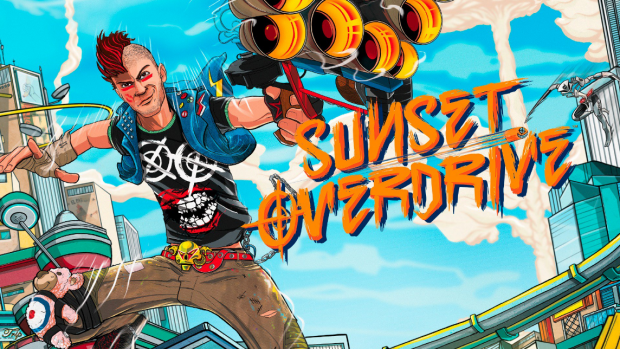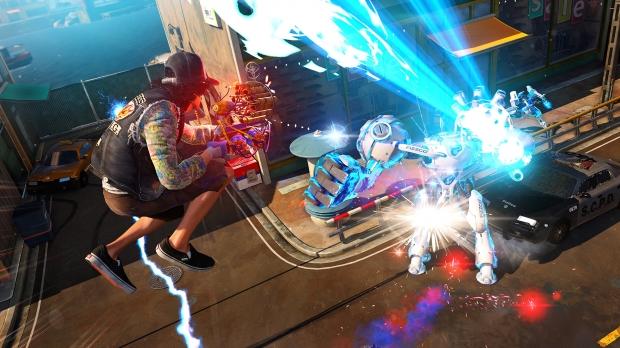 Description:
"Don't miss the single-player campaign from the game that IGN awarded best Xbox One game of 2014, the game that polygon rated 9 out of 10, and the game that eurogamer calls "a Breath of fresh air." in sunset Overdrive, the year is 2027 and sunset city is under siege. A contaminated energy drink has transformed most of the population into toxic mutants. For many it's the end of the world, but for you it's a dream come true. Your old boss? Dead. Your boring job? Gone."
"Transform the open-world into your tactical playground by grinding, vaulting and wall-running across the city while using a devastating, unconventional arsenal. With hyper-agility, unique weapons, and customizable special abilities, sunset Overdrive rewrites the rules of traditional shooters and delivers an explosive, irreverent, stylish, and totally unique adventure. Embrace the chaos of sunset city through a hyper-colorful, post-apocalyptic single-player campaign and two bonus expansions, mystery of mooil rig and Dawn of the Rise of the Fallen machines. Outgun crazed mutants, homicidal robots, and villainous thugs on your journeys with the included weapons Pack."
An open world with no rules - leap Off buildings, run along walls, And grind power lines and rails to destroy your foes from every angle.

Over-the-top weapons - collect and upgrade an arsenal of unconventional weapons that use items like Dynamite, fireworks, harpoons, and acid to destroy your enemies.
Related Tags