Apple has finally released its beefed-up 15-inch MacBook Pro laptop, which rocks a power hungry and hot Intel Core i9 processor and AMD Radeon Pro Vega graphics in the form of Vega 16 and Vega 20.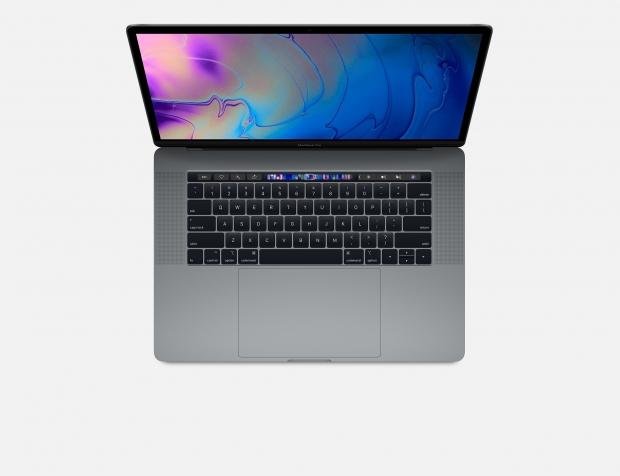 The new MBP can be optioned with GPUs that will be joined by the Intel UHD Graphics 630 on the CPU, with AMD Radeon Pro Vega 16 and Vega 20 graphics options both packing 4GB of HBM2. AMD explains the Vega 16 and Vega 20 options for the new MacBook Pro as "Vega next-generation compute units" with 16 or 20 compute units respectively.
AMD is touting a rather large 60% increase in performance over the current-gen Radeon Pro 560X in the current MacBook Pro, so we can expect a truly huge leap in graphics performance - but only 60% over the Radeon Pro 560X with a new HBM2-powered Radeon Pro Vega offering? Hmm. Anyway, the upgrade from the Radeon Pro 560X to the Radeon Pro Vega 16 is $250, while the Radeon Pro Vega 20 adds another $350 onto the MBP, which is already ridiculously expensive.
We're talking about $2799 for the Core i9 model with Radeon Pro 560X graphics and $3149 for the upgrade to the Radeon Pro Vega 20. This comes with 512GB of SSD storage, while an upgrade to 2TB will increase the cost by $1200 while the upgrade to the 4TB of SSD will add another $3200, more than the cost of the new MacBook Pro even with Radeon Pro Vega 20 graphics.
If you throw all of the bells and whistles onto the MacBook Pro y ou'd be looking at $7049... which gives you the Core i9 processor, 32GB of RAM ($400 upgrade over 16GB), Radeon Pro Vega 20 graphics ($350 upgrade over the Radeon Pro 560X) and 4TB of SSD ($3200 upgrade over the 512GB).
$7049 is a helluva lot of money on a MacBook Pro... that's for sure, but flash storage ain't cheap, either.