Nintendo head wished Smash Ultimate launched in early 2018
A Nintendo head has commented on the launch of Super Smash Bros. Ultimate, wished for an earlier release instead of December.

Published Thu, Nov 15 2018 4:00 AM CST
|
Updated Tue, Nov 3 2020 11:50 AM CST
Nintendo of America President, Reggie Fils-Aime has commented on the coming launch of Super Smash Bros. Ultimate, saying a December launch is tough and wished Ultimate launched earlier in the year.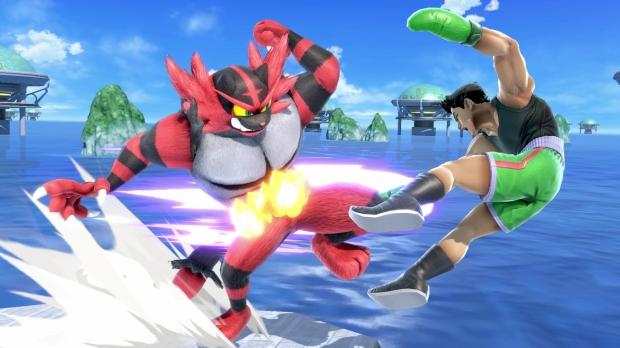 In a recent interview with Kotaku, Fils-Aime discussed Nintendo's coming line-up for the end of 2018. The President expressed very strong hope towards coming Nintendo titles such as Pokemon: Let's Go Eevee & Pikachu and Super Smash Bros. Ultimate. There would be a few things that Fils-Aime would change though if he was given the opportunity to do so, "Would I have loved to have seen, as an example, Smash Bros. launch earlier in the year? Certainly. An early December launch is challenging. It's challenging from a business perspective. It's challenging from a retailer perspective."
Fils-Aime continues and shines light towards the growth the Nintendo Switch is having, "But having said that, as I look at the pace of growth we've had, our ability to bring Fortnite to the system, our ability to have Diablo III on the system, Wolfenstein, you look at the third-party support which has been quite strong, when you look at the independent community support which has been quite strong, I believe when you and I reconnect in January and we look at our performance through the first 22 months of its life cycle, I believe we're going to be exceptionally proud of the result here in the U.S. of what Nintendo Switch has been able to do."
The launch date for Super Smash Bros. Ultimate could certainly be improved, in a hypothetical situation it would of probably been better suited for the game to launch on massive Black Friday sales that are about to go underway. Regardless though, I'd say Super Smash Bros. Ultimate will be the biggest launch title Nintendo has had on the Switch system, fans of the series will be picking up a copy regardless of the date that it is launched on.
Related Tags