Xbox head: Streaming won't be best way to play for a while
Xbox consoles are here to stay and won't be eclipsed or outright pushed out by game streaming.

Published Tue, Nov 13 2018 5:32 PM CST
|
Updated Tue, Nov 3 2020 11:50 AM CST
Unlike video with the radio star, streaming isn't about to kill traditional console gaming habits any time soon, says Xbox's Phil Spencer.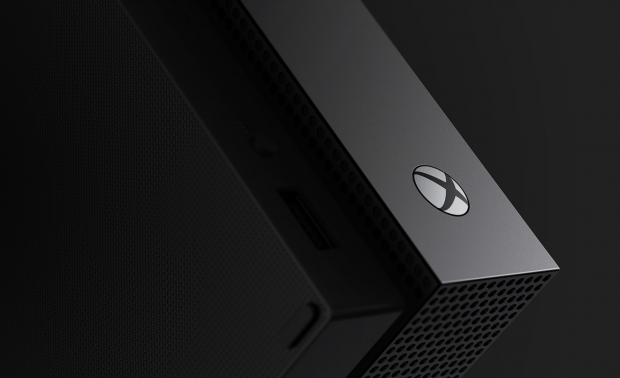 Microsoft has already been quite vocal that services like Game Pass are just additive and won't become the core of its business. The same will be true about xCloud, the company's new game streaming service that'll beam titles to phones, laptops, consoles and PCs via the cloud. These services are ancillary and act as fluid, organic gateways that ultimately compliment the engagement strategy implemented by Microsoft. Now Xbox executive Phil Spencer reiterates that consoles will always be a fundamental part of the brand itself, and that streaming isn't the end-all future for Xbox gaming.
In a recent interview with LevelUp, Spencer outlined how streaming varies from platform to platform and basically says downloads are the best way to game for specific use cases. Mobile can leverage the power of cloud GPUs to stream games and play high-def games, whereas consoles and PC should just stick with downloads.
"There are certain scenarios where a streamed game is the best answer. On a console, the best scenario is to download the game. If you're on a PC that's capable of downloading and playing a game, then just download and play that game. Not all devices are capable of playing the great high-fidelity games you saw here in the show, so streaming is an option in those scenarios," Spencer told the publication.
"And there's some scenarios of instant starts and trials where maybe streaming on a device could be interesting, but I think for years and years the best way to go play a game on a console is just downloading the game to play it. And the same thing on PC.
"I think streaming is something that's further out in terms of it becoming really mass market, and even way further out before it's the best way to play that game--if it ever is."
Then Spencer said something that underlines Microsoft's plans with all of these services:
"It's about giving you choice as a player and not about replacing what you do."
Of course consoles won't ever die. They're literally the hardware gateway to Microsoft's software and services, which is how the company earns its money, and offer other multimedia functionalities to boot.
But consoles can indeed change. Reports indicate Microsoft is readying an online-only Xbox console as part of its new Xbox Scarlett family of systems, presumably to act as a conduit for services like Xbox LIVE, Game Pass, and eventually, Project xCloud. But at the same time that's exactly what existing and future Xbox consoles are and will be.
Based on Spencer's words, xCloud is a long ways off and the live-based Xbox Scarlett may not fully come to fruition for years to come.
Related Tags