Core i9-9900K costs 66% more, 12% faster than Ryzen 7 2700X
PT fixes some of its bad benchmark analysis, but it's still a steaming pile of shiiiiiiiiiiiiz.

Published Sat, Oct 13 2018 8:05 PM CDT
|
Updated Tue, Nov 3 2020 11:50 AM CST
I'm sure you've probably been reading the drama from Intel's who-knows-WTF-they're-doing benchmark data that was completed (paid job from Intel) by Principled Technologies.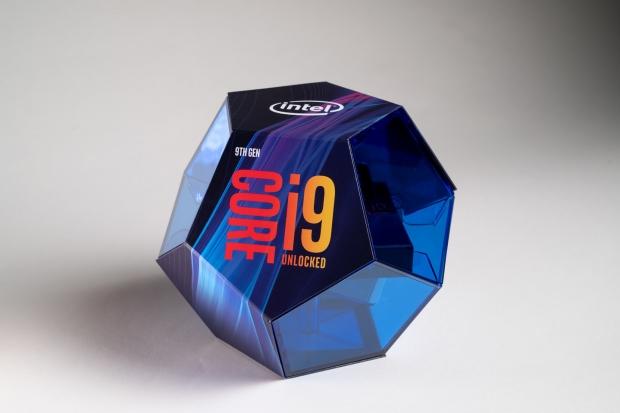 PT provided benchmarks between Intel's new Core i9-9900K processor and ran them against a few of AMD's best CPUs in the form of Ryzen Threadripper 2990WX, Ryzen Threadripper 2950X and the 8C/16T competing chip against the 9900K in the form of the Ryzen 7 2700X.
But what happened is that PT's data was beyond ridiculous, with the company disabling half of the Ryzen 7 2700X processor cores, destroying the memory controller with a bad RAM configuration (ridiculous timings, which drags performance down on Ryzen) and more. But the data PT provided gave Intel the marketing bragging rights of the Core i9-9900K "being up to 50 percent faster than 2700X at gaming".
The internet responded to this BS and Principled Technologies then re-ran their testing with 6.3% more care (nah not really) and ran the Ryzen 7 2700X again with "Creator Mode" enabled, a move that enables all 8 cores. The company didn't fix the DDR4 memory issue so the timings were still crap, but it reduces the performance gap between the 9900K and 2700X considerably, but it's too late, right? Intel has had their marketing bash for the 9900K, and don't need to correct their blatant LIES.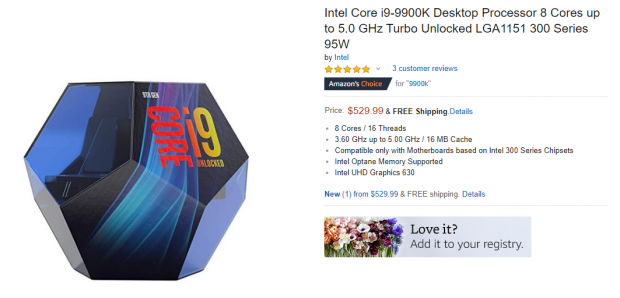 If we look at the new data, the 9900K is on average 12% faster than the 2700X for the most part, with this change a massive difference between the original data that suggested the 9900K was over 40% faster than the 2700X. This creates a totally new image for the Core i9-9900K as it's only 12% faster or so, but costs over 60% more.
But don't worry everyone! Intel has responded with a beautifully written puff PR piece that reads: "Given the feedback from the tech community, we are pleased that Principled Technologies ran additional tests. They've now published these results along with even more detail on the configurations used and the rationale. The results continue to show that the 9th Gen Intel Core i9-9900K is the world's best gaming processor. We are thankful to Principled Technologies' time and transparency throughout the process. We always appreciate feedback from the tech community and are looking forward to comprehensive third party reviews coming out on October 19".
This behavior from Intel is disgusting, and it needs to radically change how it has its processors benchmarked. PT should be avoided like the plague, especially if they're doing these tricks. It's not even pretending to be dodgy, it's creating an environment where its customer (Intel) receives what it wants (favorable performance metrics against its competitor) no matter what.
I'll have an Intel Core i9-9900K in-house soon enough for some GPU testing, while our CPU reviewer Steven Bassiri will have a detailed review alongside the new Z390 chipset on October 19.
Related Tags