The foldable smartphone race will begin later this year, with both Samsung and Huawei fighting to be the first to market with the world's first foldable smartphone. Huawei is now back in the news with Huawei deputy chairman Ken Hu confirming that a new foldable smartphone with 5G connectivty will be in consumers' hands in 1H 2019.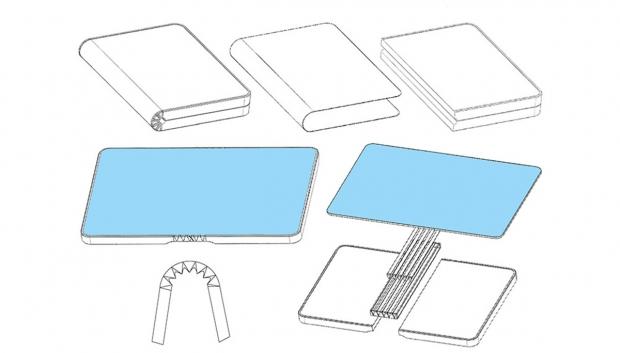 During the World Economic Forum panel, Hu said: "In our first [5G] smartphone we're going to introduce a foldable screen".
5G will usher in a new world of connectivity that isn't just blistering speed, but it will be 4K and beyond video streaming, more smartphones used during dense events without speed loses (think concerts, sports matches, etc), cloud-based AI with low latency, streaming 4K and beyond games, 10x increased cloud usage thanks to super-low latency and super-high speeds, and so much more.
Current 4G/LTE technology was created before the rush of the world of apps, so Netflix, YouTube, Facebook, and the like came out after the big leap to 4G technology was created. The world has changed so much and now connectivity will leap to the next generation with 5G, but also foldable smartphones from the likes of Huawei and Samsung. These new smartphones will be the big change between the current iPhone Xs and iPhone Xs Max and new Galaxy S9 and Galaxy Note 9 smartphones.
5G is a huge change to 4G/LTE and so are foldable smartphones, especially after years and years of the same candybar-style smartphone that all companies have perfected. Foldable smartphones with 5G are truly the next-gen of handsets, and I for one (as a brute enthusiast) can't wait.