Sekiro: Shadows Die Twice Gameplay, Corrupted Monk Boss
FromSoftware's Sekiro: Shadows Die Twice has had its Corrupted Monk Boss fight showcased in a new PlayStation Underground video.

Published Sep 24, 2018 4:00 AM CDT
|
Updated Tue, Nov 3 2020 11:50 AM CST
A brand new gameplay video released in a new episode of the PlayStation Underground has revealed a boss in FromSoftware's Sekiro: Shadows Die Twice, introducing the Corrupted Monk and her extremely fluid animations.
Before we get to the Currupted Monk Boss battle, the gameplay video begins with us diving into some common enemy killing, we are subjected to a great deal of carnage as we learn that players will have to utilize attachments to the protagonists prosthetic arm. An example of this would be players changing to the axe to deal with enemies that have a shield, as they are weak to the axe modification.
Once we are introduced to the Corrupted Monk and immediately we can see that this boss has extremely fluid and graceful animations. I completely agree with the commentators of the video, FromSoftware has done a fantastic job with this bosses animations, it is almost as if the monk is dancing with the player. Future players may want to take note that this boss has a second phase that makes her intangible and un-focusable. Sekiro: Shadows Die Twice will be arriving on PS4 on the 22nd of March, 2019. If you are interested in more information regarding Sekiro: Shadows Die Twice, visit the official PlayStaion listing here.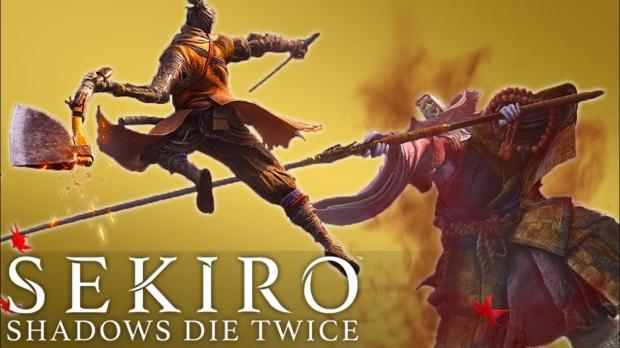 Related Tags