Red Dead Redemption 2 can transform into a FPS
Showdown at high noon.

Published Thu, Sep 20 2018 4:25 PM CDT
|
Updated Tue, Nov 3 2020 11:50 AM CST
Rockstar will let us see through the red-dead eyes of a harrier gunslinger in its latest Western adventure.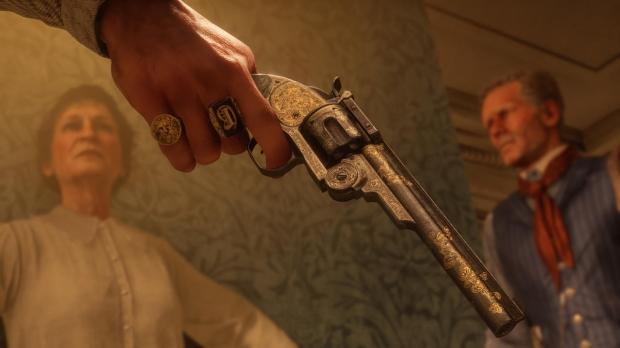 Similar to GTA V, Red Dead Redemption 2 can transform into a first-person shooter at any in-game moment. The game will ship with a first-person view mode that connects players even more to the outlaw Arthur Morgan, and offers some interesting possibilities for exploration in Rockstar's impressive-looking 1899 Western frontier. This should add a more intimate dimension to the singleplayer-driven experience itself while immersing players into the spur-heeled boots of a hardened desperado.
I'm curious how adept the gunfights will be in first-person, but remember it's Rockstar we're talking about...so things should be pretty fine-tuned. Everything except cutscenes can be played in first-person, including horseback riding, character interactions/dialog sequences, roaring shootouts, mini-games, and much more.
Read more: New Red Dead Redemption II screens show Wild West locales
In other Red Dead Redemption 2 news, Rockstar recently announced the game's online multiplayer mode, Red Dead Online. This new live experience will essentially merge both PVP and PVE co-op elements set in the game's huge open world. Both gametypes will be intertwined with narrative-driven story elements and will continually evolve over time similar to GTA Online.
Red Dead Online will launch in an ongoing beta in November, a month after the game ships.
Red Dead Redemption 2 ships on October 26, 2018 on PS4 and Xbox One.
Related Tags