Dad/Toddler infiltrate prize machine, steals Nintendo Switch
A Dad and his toddler have infiltrated a prize machine in Rockingham, New Hampshire, manages to get away with an entire Nintendo Switch system.

Published Tue, Sep 18 2018 5:00 AM CDT
|
Updated Tue, Nov 3 2020 11:50 AM CST
Some could call it an inside job, others would call it a heist. Whatever definition you want to give this thievery is up to you, but a New Hampshire father has just been caught on camera sending his toddler daughter inside a prize machine to retrieve prizes. The father and his child managed to get away with a Nintendo Switch.
According to The Union Leader, security at a mall in Rockingham Park, New Hampshire was altered by employees from the store opposite the burglary. The report says that the employee heard "Two people came in and I heard them say, 'That's so unsafe.' So I went outside and all I saw was the toddler's head peeping out of the front of the machine."
The man is seen directing and retrieving his daughter inside the BarBerCut Lite prize machine, he got away from the scene with a Gameboy 3DS and a Nintendo Switch system. Local police have now asked the public if they know the description of this man. For more information visit the official report here.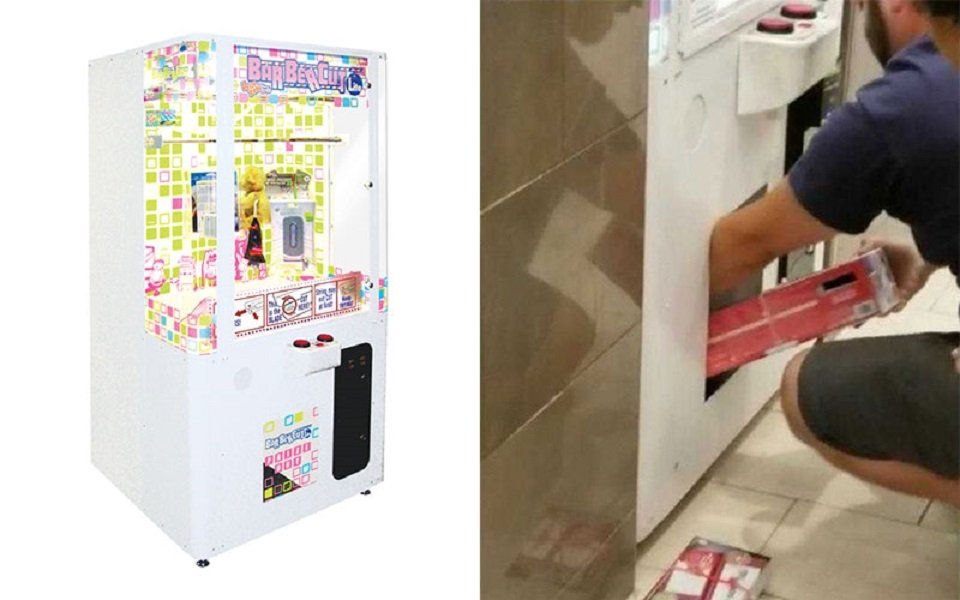 Related Tags