Intel will soon enough be unleashing its next-gen-but-kind-of-not Z390 chipset, with GIGABYTE's upcoming Z390 Gaming SLI motherboard teased courtesy of VideoCardz.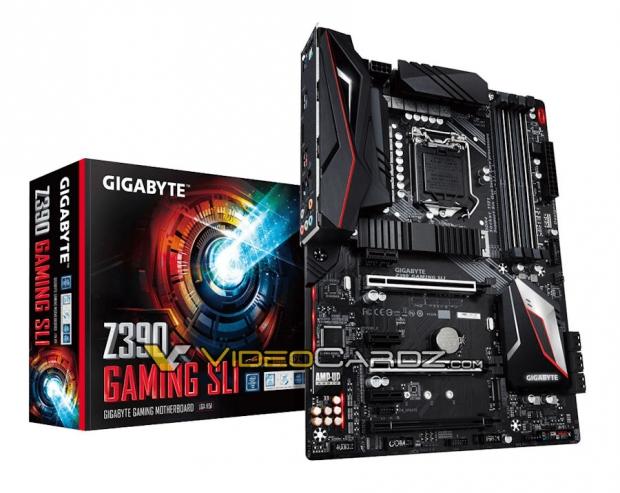 As you can see, the Z390 Gaming SLI motherboard has one of its PCIe x1 slots upgraded to a x16 port allowing for two NVIDIA GeForce graphics cards to be installed in SLI. We're not looking at GIGABYTE's highest-end motherboard, as there are some models above this before we even enter the AORUS brand.
There's a pre-installed backplate which looks slick, and less connections on the I/O which is a shame - but expected on a more mid-range motherboard. Still, it will support two of NVIDIA's next-gen GeForce RTX 2080s or RTX 2080 Ti in SLI and not break the bank (at least on the motherboard, the GPUs are an entirely new argument on price, ha).