The post-apocalyptic world of Flotsam, scavenge and build
Ever wondered what it would be like to build you town out of garbage? well now you have the chance!

Published Mon, Aug 20 2018 4:00 AM CDT
|
Updated Tue, Nov 3 2020 11:51 AM CST
After the world has gone full apocalypse the remaining survivors need to rebuild and they can only do that from what they find floating on-top of the water, introducing you to Floatsam, the garbage town builder.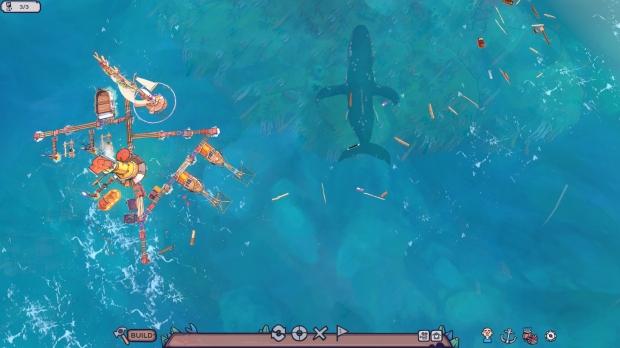 Floatsam is a garbage town survival game that allows for players to scavenge the ocean for remains of the once beautiful city. Players will be required to acquire any debris that float by to further build their small town and survive.
Floatsam is being developed by Pajama Llama Games and is published by Kongregate. According to Kongregate's Director of Production Kevin DuPuy "Flotsam is a really fun project; the game's vibrant atmosphere brings a lot of character and personality to the often-grim survival genre. From building food trucks in your floating garbage town to everyone's favorite character 'Steven' the seagull, Pajama Llama has somehow made a post-apocalyptic, fight for survival setting that is both colorful and inviting."
Potential players that are interested in Floatsam should not the following key features:
A constantly moving landscape while your town floats on the ocean currents.

Construct and maintain a floating town.

Give jobs, feed and help your drifters to survive in a flooded world.

Befriend sea creatures and defend yourself against the dangers of the open sea
Floatsam will debut to Steam Early Access sometime throughout 2019, it will be available on PC and Mac. For further information regarding Floatsam check out the Steam listing here, or the official website here.
Related Tags