Fox to adapt Vampyr into TV series
Dontnod's epic vampire thriller is getting adapted into a TV series...and we're super excited.

Published Sat, Aug 18 2018 6:52 PM CDT
|
Updated Tue, Nov 3 2020 11:51 AM CST
Cable network FOX is making a live action television series based on the excellent Vampyr game, proving the stars do align sometimes.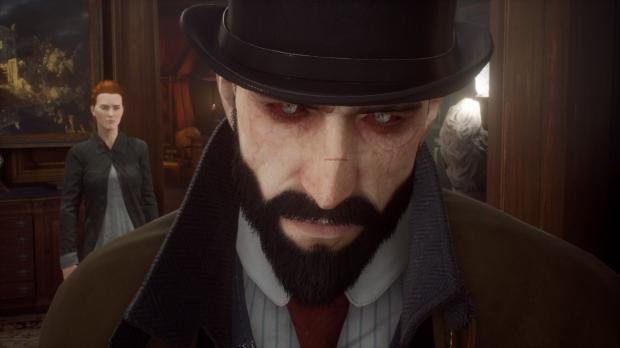 When I first learned about Vampyr's premise--that of a vampire doctor who can either heal or feed on those around him, or both--I thought one thing quite clearly: it's an absolute perfect fit for a TV or movie adaptation. The game's story is winding and clever, its early 1900's London grim and dark, and its themes macabre but also unique (I love the idea of a vampire doctor who keeps denizens alive like cattle just so he can feed on them in the future). In my Vampyr review I noted that the game's themes are darkly enchanting and Dr. Acula's arc of development is bloody good...and even noticed some interesting parallels to other shows like Tales From the Crypt.
Other than FOX securing the rights, not much is known about Vampyr's TV series right now. We have no clue who will play Dr. Jonathan Reid (aka Dr. Acula) but we do know that Wonderland Sound and Vision will produce effects and work alongside DJ2 Entertainment to create the show. No release date or window was given and it could take some time to flesh out Dontnod's grim and foggy world, but I for one can't wait to see what FOX and company cook up.
Here's a few quotes from key Dontnod, Focus Home Interactive, and DJ2 Entertainment execs:
"We believe it is a fantastic premise for a television show. This is a new and exciting way for fans of the game, as well as the uninitiated, to enter and engage with VAMPYR'S rich, deep story. We cannot wait to see how the talented team at FOX21 will bring out the darkly atmospheric universe of our game into television," said DONTNOD CEO Oskar Guilbert.
"We are delighted to partner with FOX21 for the adaptation of VAMPYR into a TV series. DONTNOD has created a uniquely dark, immersive world with deep narration, which has made VAMPYR already a modern video game classic. We cannot wait to see FOX21 bring all of their talent and experience in launching a TV show that will allow an even wider audience to discover the fantastic universe of VAMPYR," said Focus Home Interactive CEO Jurgen Goeldner
"The DJ2 team loves the creative vision DONTNOD & Focus devote to all of their projects," says DJ2 CEO, Dmitri Johnson. "The great relationship we've built with them since partnering on their incredible game, LIFE IS STRANGE, allowed us to get on board for VAMPYR well before its release. Like them, we're excited to collaborate with our friends at FOX21, Wonderland, and the rest of the creative team we're assembling."
Related Tags