Micron Outs In-House High Performance NVMe SSD Controller
Micron Shows First In-House NVMe SSD Controller at FMS 2018.
Published Thu, Aug 16 2018 4:45 AM CDT
|
Updated Tue, Nov 3 2020 11:51 AM CST
Flash Memory Summit 2018 - In 2015, Micron purchased a start-up SSD controller company called Tidal Systems, Inc. Tidal was on the verge of announcing IP and products when Micron purchased the company and all of its assets. Since then, Tidal Systems disappeared, and so did the products it was working on. At FMS 2018, Micron displayed a next-generation SSD with a Micron-branded controller. A company representative went off the record to confirm this is the long awaited Tidal NVMe controller.
Everything we could gather on the client SSD can be seen in the video. The display show two unannounced products, the first with a Marvell SATA controller paired with QLC flash. The middle product, the one with the Micron branded controller, is more interesting.
The display leads us to believe Micron will release the unnamed NVMe SSD to OEMs for high-performance systems. It supports user mode encryption and appears to be an 8-channel architecture with support for DDR4. The screen makes it difficult to see more than the broad strokes.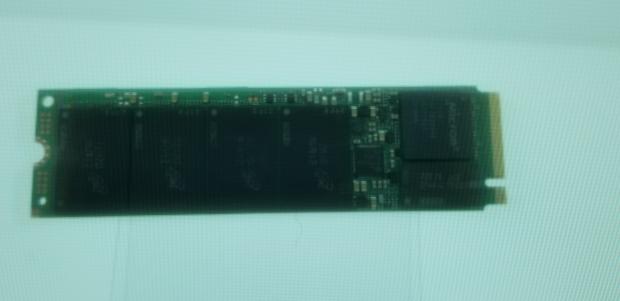 Related Tags