Shazam's first trailer injects fun, and color into the DCEU
Zachary Levi takes flight, kinda, as Shazam in its first trailer at SDCC 2018.

Published Sun, Jul 22 2018 1:07 AM CDT
|
Updated Tue, Nov 3 2020 11:51 AM CST
Comic-Con 2018 - DC had a strong presence at Comic-Con this year, with trailers to both Aquaman and Shazam debuting during the show. Shazam's trailer is filled with fun, check it out below:
Zachary Levi of Chuck fame (at least for me) leads Shazam, which looks like a huge departure to the doom and gloom of the current flock of DCEU movies. If you don't know about Shazam, it starts off with Billy Batson, a kid who has been introduced to a new foster family, and a new school. Daunting for anyone, right?
Well, after he fights off some of the bullies he gets on the trail and meets a wizard called Shazam. Shazam says to Billy that if he says his name, he'll receive superpowers. Nekminnut: Billy is in adult form as Shazam, played by Zachary Levi. As Shazam, he doesn't know what superpowers he has, so a bunch of fun experimenting begins. Zapping, flying, punching, stopping bullets, and all.
It looks like it could be fun, and I'll watch anything in the DCEU - more so with Zachary getting to play Shazam, we should expect some laughs. I love the nods to Superman and Batman in the first 30 seconds of the trailer... nice touch, DC.
Shazam steps into theaters on April 19, 2019.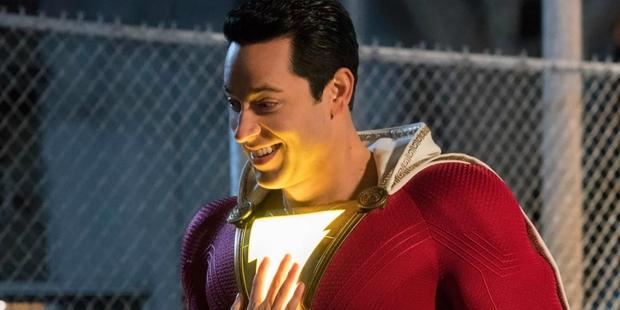 Related Tags