Samsung has just announced that it is the first to hit 10nm-class 8Gb LPDDR5 production, after announcing it developed 16Gb DDR5 for the desktop PC back in February.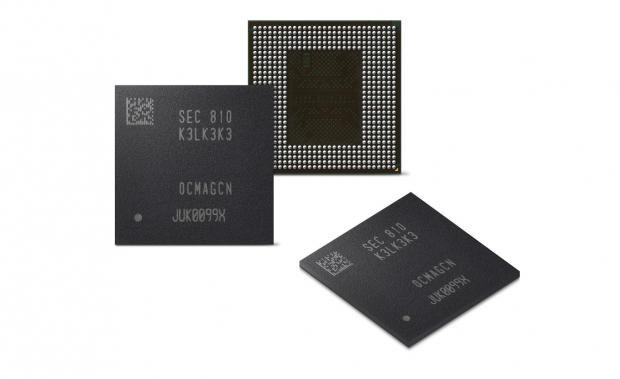 Jinman Han, the senior vice president of Memory Product Planning & Application Engineering at Samsung Electronics said in a press release: "This development of 8Gb LPDDR5 represents a major step forward for low-power mobile memory solutions. We will continue to expand our next-generation 10nm-class DRAM lineup as we accelerate the move toward greater use of premium memory across the global landscape".
Samsung's new LPDDR5 tech hits 6.4Gbps of bandwidth that provides some serious bandwidth numbers of 51.2GB/sec, enough to transfer 14 x 1080p movies (at 3.7GB each) in a single second. Samsung will provide its new LPDDR5 in two bandwidths: 6.4Gbps at 1.1V and 5.5Gbps at 1.05V.
Power consumption has been reduced with Samsung's new LPDRR5 tech, with a new "deep sleep mode" that slices the power consumption to half of what current LPDDR4X offers in "idle mode", which is impressive. Overall, LPDDR5 will provide 30% power reduction over LPDDR4X meaning more performance, and longer lasting battery life of next-gen smartphones.
Samsung has made its new LPDDR5 for the future of smartphones with 5G technology right around the corner, and the increased used of AI on our smartphones. We should expect to see Samsung's new LPDDR5 memory inside of smartphones in the coming months, and then for years to come with next-gen smartphones announced in 2019 and beyond.