Opera has been a leader in the cryptocurrency race, as they were the first web browser with crypto jacking protection and now they have another world first.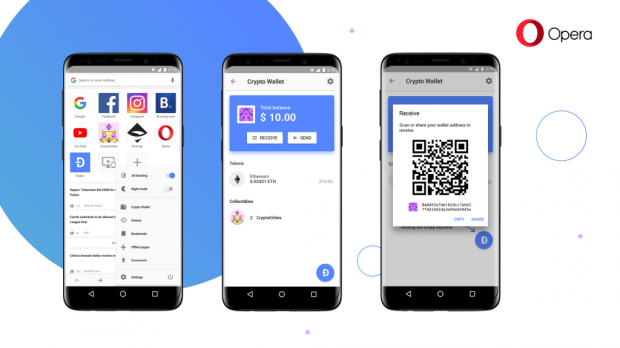 Opera has launched a new private beta version of its web browser that packs a built-in crypto wallet, something that supports the Ethereum Web3 API that will be integrated with a "default WebView" on top. Opera's new crypto wallet will automatically add tokens and collectibles into your crypto wallet, for your convenience.
Charles Hamel, the product manager of Opera Crypto said: "We believe the web of today will be the interface to the decentralized web of tomorrow. By becoming the the first major browser to open up to Web 3.0, we would like to contribute to making the internet of the future more accessible. Our hope is that this will accelerate the transition of cryptocurrencies from speculation and investment to being used for actual payments and transactions in our users' daily lives".
If you want to try out the new Opera browser with its built-in crypto wallet, check it out here. Warning: you will need a Google or G Suite account.