It was only yesterday I wrote news about Dell promoting cheats and hacks for Battlegrounds, but now there's new ransomware that holds your files hostage until... you play Battlegrounds. Yeah, you read that right.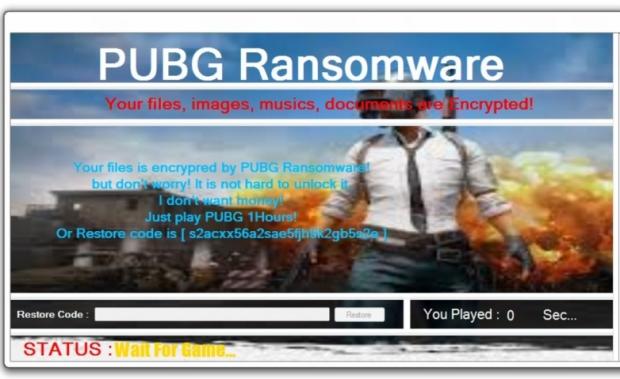 A team of people on Twitter that call themselves the MalwareHunterTeam posted about the new ransomware, saying that instead of forcing you to pay to unlock your now-locked data, the new "PUBG Ransomware" wants you to play Battlegrounds for an hour, then your data is unlocked.
You could also do something else ot get your files back, where after the ransomware is finished encrypting all of your files with the .PUBG extension, all you need is the restore code. This is provided in the window of the program itself, where you need to simply type in "s2acxx56a2sae5fjh5k2gb5s2e", click Restore, and you're back to normal... without having to play PUBG.